How safe are you on holiday?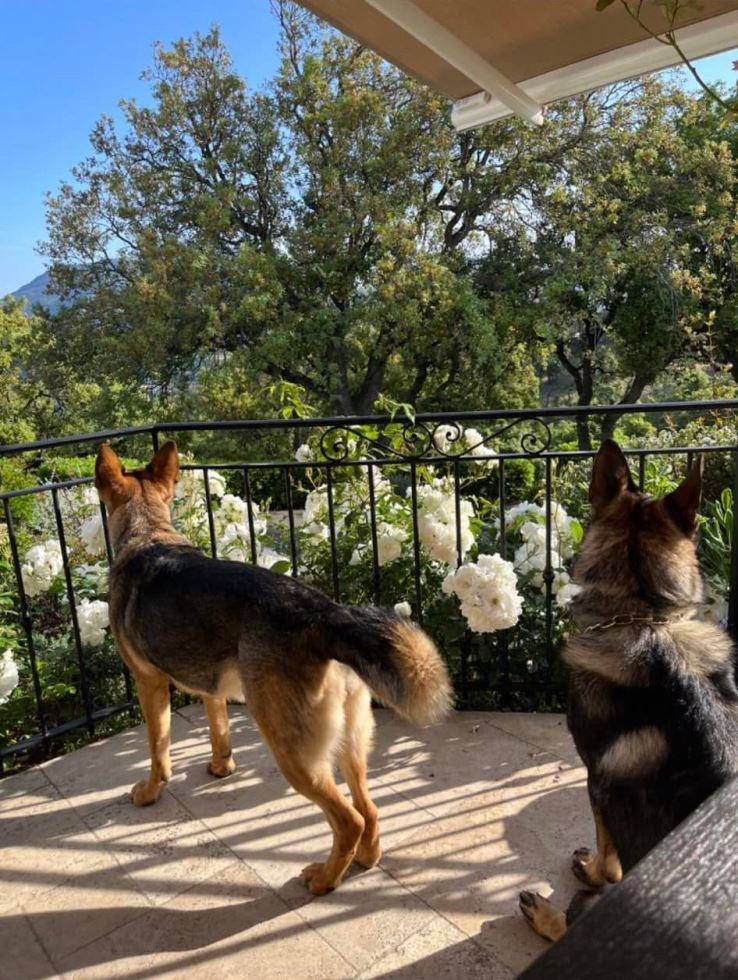 Going away on holiday might (and should!) help you to relax, but it doesn't make you less vulnerable to physical attack. In fact, we often drop our guard while away, as we sit back and relax, maybe secretly hoping that criminals are doing the same.
Unfortunately, it doesn't work like that - and personal protection is still needed for you and your family.
There are various ways you can protect yourself, but if you want to relax, while not standing out from the crowd, Alsatian protection dogs are the solution.
Sure, bodyguards are a great way to protect yourself, but it can feel a little awkward while sightseeing or sitting on a beach, with a bodyguard next to you. It can also be costly if you want protection 24 hours a day, 7 days a week while you are abroad.
Family guard protection dogs
At K9 Protector, we have German Shepherds for sale that are trained to provide the highest level of security - whether you are at home, at work or on holiday.
All of our German Shepherds for sale meet our strict standards and are trained by our professional team of dog trainers to ensure you and your family are safe.
German Shepherds are also highly intelligent and very loyal, making them the perfect family guard protection dogs. They quickly fit into a family environment and understand who they need to protect when there is a potential threat.
They are also easier to take on holiday than you think and can be with you when staying at your holiday home.
If you need protection and are worried about your safety then get in touch to find out how one of our Alsatian protection dogs can benefit you. We would be happy to introduce you to the team, and to answer any questions you might have about family-friendly protection.
Below are some of our most frequently asked questions when it comes to taking Alsatian protection dogs with you on holiday:
FAQs
Can Alsatian protection dogs protect my family as well as me on holiday?
Yes, they can. Alsatian protection dogs are family-friendly and this breed of dog is the best option when it comes to being family-friendly and providing protection - that's why we only have German Shepherds for sale.
Is there any additional or different training needed for travelling or when going on holiday?
No, there isn't. Your protection dog will not need any different training although we always recommend making sure your protection dog gets regular training to ensure they are at the top of their game - whether at home, when working or while away on holiday.
If you have any questions about training, make sure to check out our online dog training courses options. Or visit our K9 Protector Patreon Site