Family Protection Dogs - Professionally Trained
Making a Difference to Family Security
Protection dogs trained by K9 Protector not only give peace of mind they make a real difference as to whether a home invasion or an assault occurs. Sadly, clients often only consider the purchase of a family protection dog after a traumatic incident has taken place.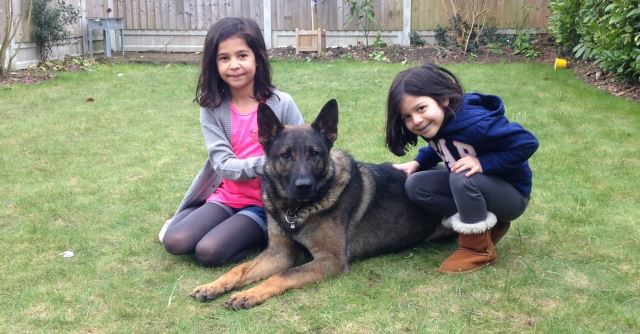 On meeting clients for the first time I patiently listen to their circumstance and requirements to gain a good understanding of which potential protection dog suits their individual needs. They often talk about violent home invasions or traumatic assaults and I can't help but think how different the situation would have been if a protection dog from K9 Protector had been present.
The protection dog "industry" has boomed in the last few years and it has seen many small protection dog companies pop up supplying dangerous and untested animals. One of my clients purchased a dog from one of these companies he was told he was buying a "protection dog" and that the dog had been x-rayed for dysplasia and that the dog was aged two. Three weeks into ownership he took the "protection dog" to the vets, had the dog scanned and the microchip in the dogs neck revealed the dog was in fact 6 years old and Xrays revealed it was suffering with early chronic dysplasia.
With no regularity body the protection dog "industry" is hard to navigate for the inexperienced individual. Look at the credentials of the individuals you are dealing with. How many dogs are they training? Who are training the "protection dogs"? Are they young school leavers or experienced individuals? What are their terms of sale? What is their health screening process? What support is available?
Protection dogs from K9Protector are sold under strict terms of contract that supports and protects a client and a protection dog.
My advice would always be do your research on the company and the individual with which you are dealing. Ask to speak to former clients and take your time to reassure yourself that you are investing in the right company.
If you would like to discuss purchasing protection dogs, we would be happy to answer any questions you have - please complete the form below.
Alaster Bly
Managing Director, K9 Protector