K9 Protection Dog Testimonials
Here you can read testimonials we have received from clients who bought a personal protection dog or family protection dog from us. If you would like to discuss your requirements for a defence dog, please do give us a call on 07542 200 243 and we'd be happy to help.
Family Protection Dogs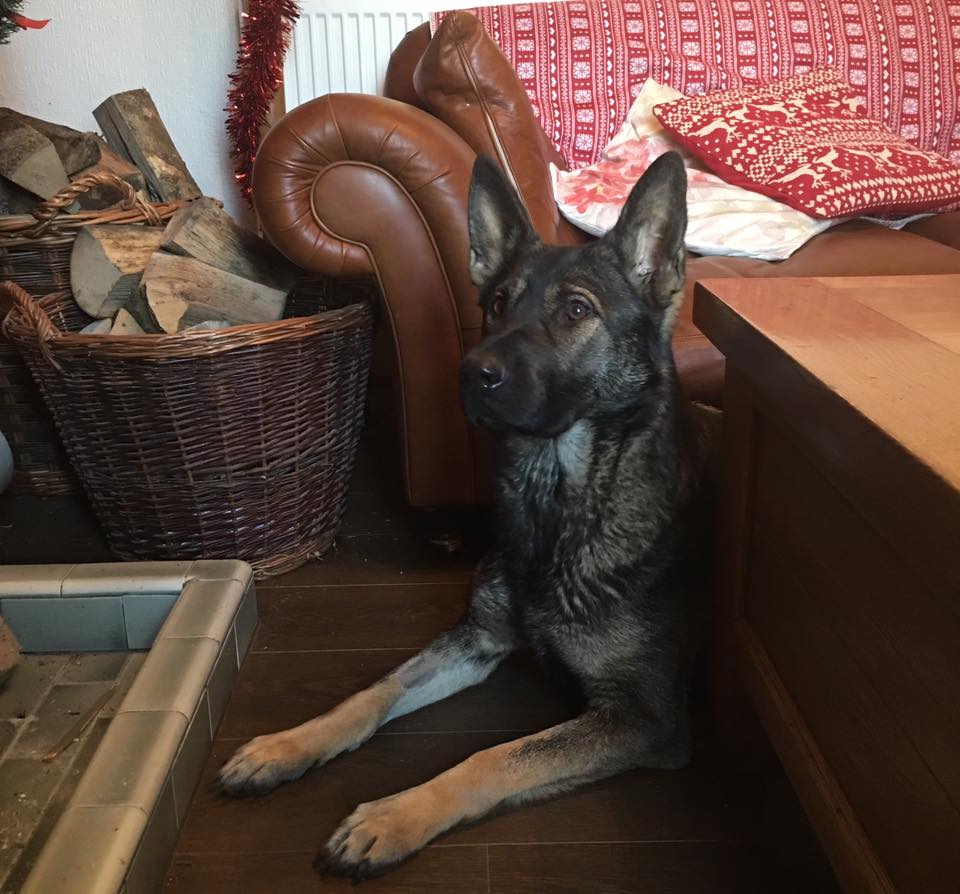 I found Alaster's website while researching personal protection dogs - K9 came up with photo's of different dogs, all fully trained to a high standard. The dog I chose stood out as a beautiful and noble creature and when I finally met him down at K9, It was love at first sight. I could also tell that he was more than a bit of a favourite of Alaster's and the team and I wondered if I and my home would be good enough to take such a prized dog.
A month later, the handover and owner training was scheduled. I was extremely nervous that I might not be good at it and the dog might not settle etc. However I should not have worried. Alaster and his assistant came for a couple of days so thatI and four of my members of staffwere instructed with extreme care, good humour and patience and within a matter of hourswe were all comfortable and confident to be able - if needed- togive the dog his task. Apart from that, on an everyday basis the dog is a joy-we all adore him and he us. In fact, so impressed were we that we have taken another dog from K9 - A female dog and they make a perfect pair.
One can immediately tell these dogs have been trained
with kindness and patience. They are so well adjusted and make a lovely addition to our family. I feel completely safe and secure in the knowledge that both dogs would immediately respond to my order to dissuade an intruder with extreme prejudice if required to do so.
I cannot recommend Alaster and his team too highly
Lady Victoria Getty
Family Protection Dog Hicks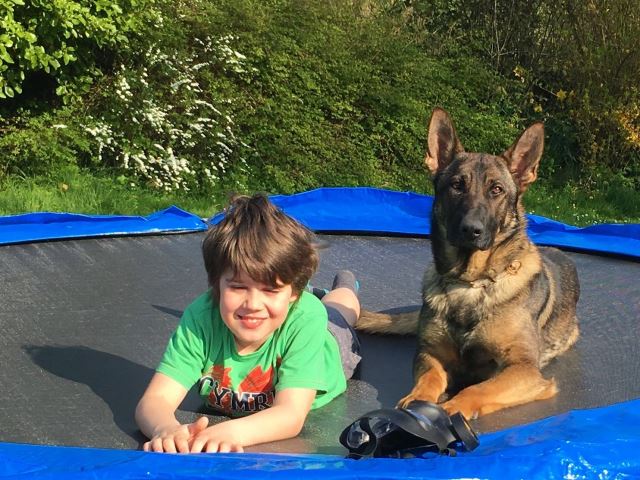 Hello Alaster,
Many thanks for last weekend's hand-over with Hicks, the whole process was not only extremely informative, but also really enjoyable for us both.
As I'm sure you know, Sandra is already more than a little in love with Hicks – I am now definitely the No2 Man of the house!
Seriously, Hicks is a truly fantastic dog and everything we wanted.
For me, one of the most notable comments you made at the weekend was when you described your dogs as 'not guard dogs that simply bark at everything, but a family friend, that is also entirely capable of looking after and protecting your family whenever required'.
I think that this sums up Hicks perfectly – he's a gentle, obedient and lovable character, who when instructed can very clearly protect your loved ones in a singularly most impressive manner.
Many thanks once again and both Sandra and I would wish you and your company continued success, you have clearly earned it.
Sincere kind regards
Martin Randall
Chairman Crystal Clear Group
Family Protection Dog Kane
By way of background, we are a family of five with our two eldest sons now living away from home & 11 year-old son. We live in a rural location and wanted a "family" dog. My husband grew up with border collies, however, I had never had animals before. Typical of my husband, he went off & did lots of research & came back & said we should get a 'protection' dog. I was a bit sceptical as our primary reason for adding a dog to our family was a companion for our 11 year-old & my husband has more time on his hands with semi-retirement.
My husband talked to me about suppliers he had found but there was one "standout" Company he talked about enthusiastically – K9 Protector! He explained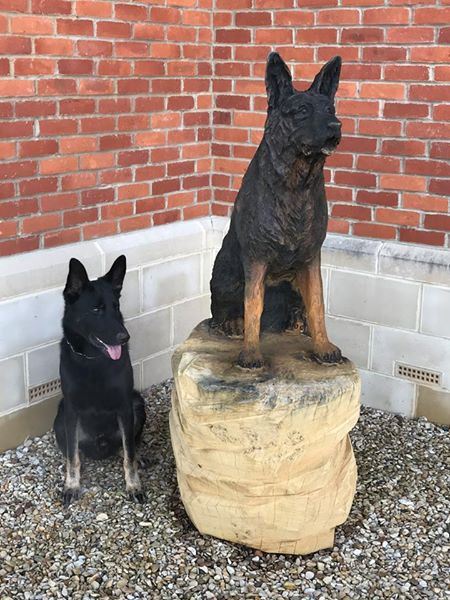 their background as former police dog handlers & trainers made them standout. Furthermore, they provided a complete service including kenneling & follow-up training. We had many questions, especially the 'balance between family pet & protection dog' (the idea of protection was appealing given our rural location but not something we had ever considered). We contacted Alaster and immediately felt reassured we were speaking with someone who had answered our questions many times, who spoke from a wealth of experience. Alaster asked us lots of questions about our circumstances to gain an insight of how we lived & what our environment was like.
The next stage was to visit Alaster & his kennel with our son. The whole experience of our visit is something that will live with us. The experience was incredibly professional & seeing the fantastic environment the dogs were in simply just impressed us. But the best bit was meeting four dogs Alaster felt could meet our needs & environment. Alaster & his team put the dogs through their paces which was incredible to see firsthand. We also met all four dogs up close, playing with them and stroking them.
We sat down afterwards with Alaster & he talked about what we could expect if we purchased a dog from him, including an extensive handover, kenneling, refresher training & answering our questions. We left Alaster that afternoon & talked for the next couple of days, not about would we purchase a dog from Alaster but which one as all four were stunning! We came to family decision & chose Kane.
Kane has now been part of our family for 14 months, so we wanted to write this testimonial based on a considered time period. The two day handover experience with Alaster & Will was fantastic! It was hard work, but fun. A real bonus for us was just how much knowledge & information Alaster & Will transferred to us. We didn't just feel we were being handed a dog but we were being given all the tools to look after him. We also quickly realised Kane did not need any training but it was us that were being trained.
After the handover, there were times in the first six weeks which did not go as smoothly as when Alaster & Will were here. But Alaster had made it clear to just contact him if we had any questions, which we did & he calmly just pointed as back in the direction of our training which reset us & immediately got things back on track. By the time Alaster & will came back for a planned "refresher" training day things had really settled down & Alaster commented that Kane had clearly "claimed" us as a family.
Since the initial six weeks we have contacted Alaster a few times with questions and he has backed up everything we heard at our initial contact with him and immediately answered us. We have also booked Kane into Alaster's kennel several times for when we have been holidaying & seeing Bob coming to collecting Kane & knowing where he will be while we are away is incredibly reassuring. When Kane arrives back with us he always beautifully washed & groomed.
So after 14 months, Foremost Kane is an amazing part of our family, our 11-year old is always playing with him. The grand-parents make excuses to visit, not us but so they can take Kane for a walk. Our knowledge of dogs thanks to Alaster means we are often answering our friends' woes with their dogs. But we also know that we have an incredible deterrent if called upon in Kane.
Finally, we want to say a huge thank you to Alaster and his team for all the work you do with the dogs and the support you provide – we have no hesitation in recommending your services!!!!
Mr and Mrs C (Oxfordshire UK)
Read more K9 Protector dog reviews and testimonials
Family Protection Dog Dora
Dear Alaster
I am writing to tell you how pleased and impressed I am with Dora, who you delivered in early January (2016). She really has been a fantastic addition to our family.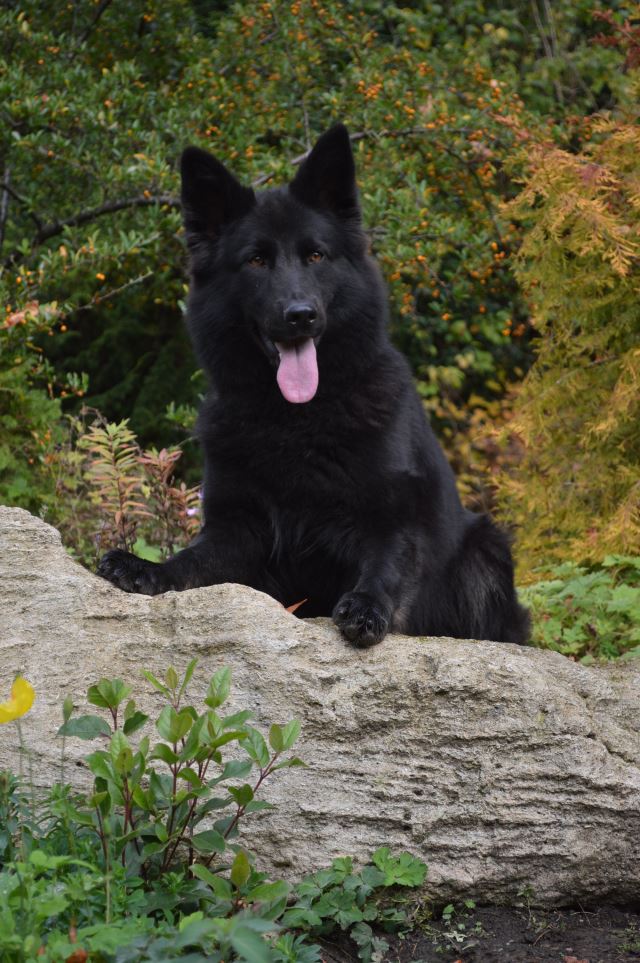 She has settled in well with our other dogs and those members of my family who were unsure about German Shepherds are now firm fans of the breed. My cleaner who was going to hand in her notice is now her No.1 fan and looks after her when were away.
She has been pretty much an unmitigated success !
Whilst she is as well trained as you would expect (as I have said she has fitted in superbly) the pre and post purchase process has impressed me almost as much as she does.
I thought the initial handover procedure was over the top however, it gave us an excellent foundation from which to benefit from Dora to her full capability.
The questions that inevitably arose once you left us were answered on the follow up visit. I think the way you do this in peoples homes with them is absolutely the right way to proceed and gave us a lot of confidence.
We don't feel the need for further training yet, however, I think I would like them to becomepart of our annual routine.
I think Dora returning to you to work out our bad habits whilst we are on holiday is also something I'm keen on.
I will contact you later this year to make arrangements
Kind regards
Mr D B (Staffs)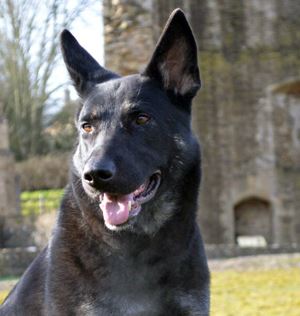 Family Protection Dog Bizkit
Al and his team are professional, reliable and really know and love all of their [protection] dogs.
We have just completed a fun and educational and informative handover with our new [protection] dog this weekend, and only after two days she feels like part of our family and we are confident in having her here at home.
Alaster is at the end of the phone for help and advice and has supported us throughout the purchase process.
Mr and Mrs J and L Brown