Family Protection Dog FAQs
K9 protector offers for sale the most impeccably trained family protection dogs you will find anywhere in the UK. As a family watch dog our protectors are very familiar with family life and bring 'around the clock peace of mind'. Here are a few frequently asked questions.
What makes K9 Protector different to all the other personal protection dog companies in the UK?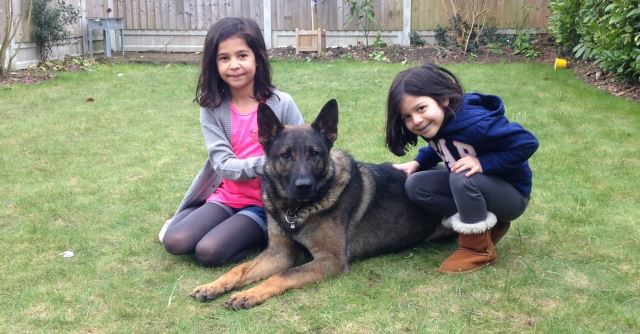 Well there are three answers to that question our heritage is second to none founded by ex UK Police Home Office Police Dog Instructor's K9 Protector has over 80 years cumulative knowledge and expertise in training large breed dogs for personal protection. Our protectors are not kept in large impersonal kennel environments they are trained and observed in family environments and situations, Our commitment to quality is clearly evidenced by the number of satisfied customers both here and abroad that provide testimony to our commitment to excellence.
How does a family protection dog integrate into a home?
Elite Protection dogs integrate with your family life. K9 Protector provides a comprehensive "handover" package that is tailored to cover everything you need to know about your new family member. During the "handover" period you will be taught by our experienced staff to defend yourself using your protection dog.
Clients usually consider the purchase of a Elite family protection dog after a traumatic event has taken place such as an assault or a burglary. With police response times increasing to 30 minutes in rural areas it is clear that our safety and security is in our own hands. The peace of mind a well-trained protection dog can bring is difficult to place into words a glance through some of our clients testimonials will give you an idea.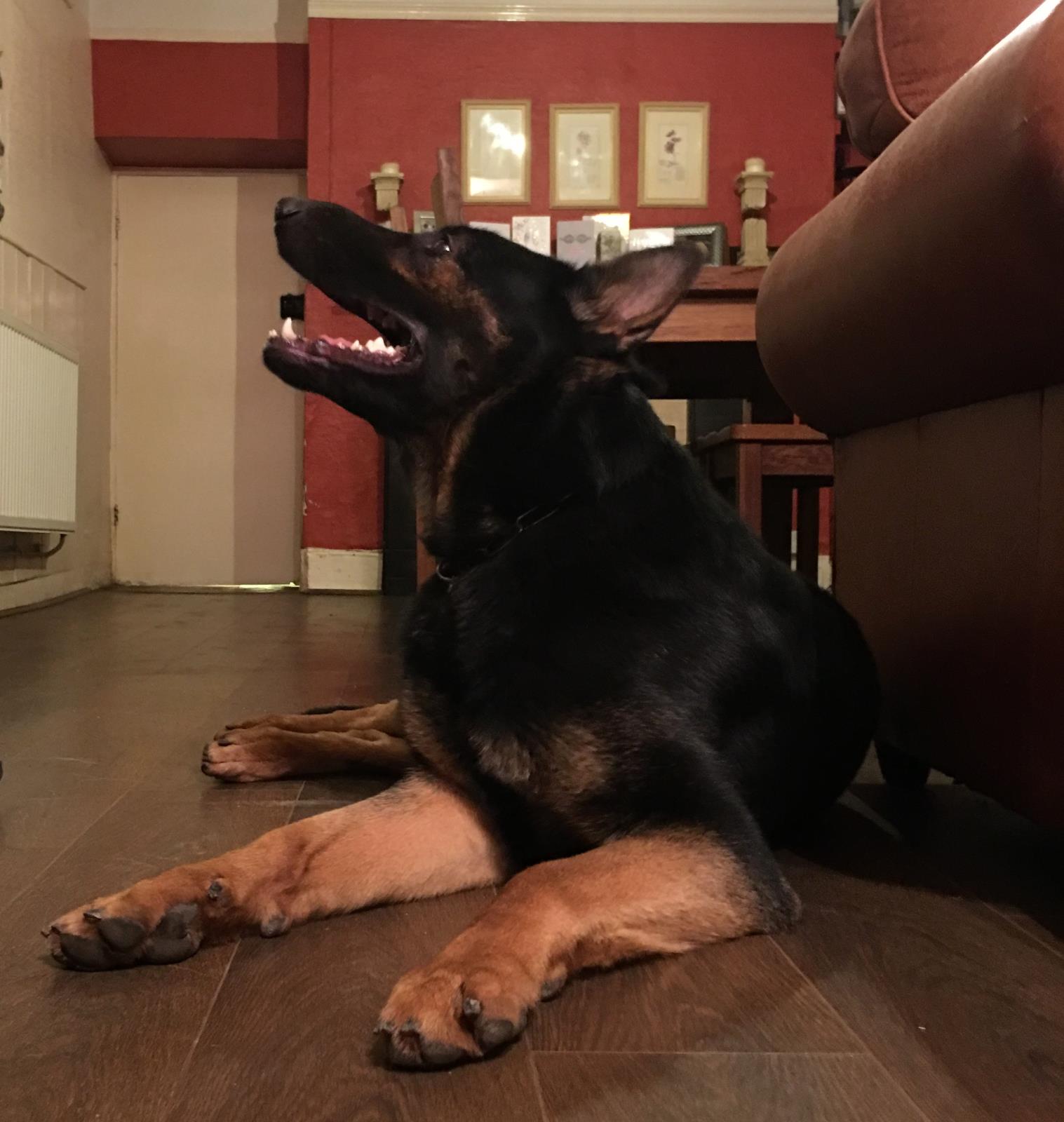 What is the selection process for a protection dog candidate?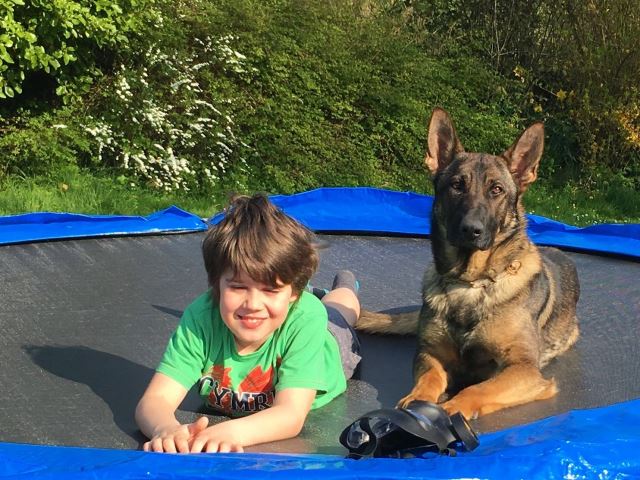 Well our candidates are imported from Germany due to the breed standard being stronger. We look for balanced drives and health heritage. We use predominantly working bloodlines that have been proven to produce balanced progeny.
What training methods does K9Protector use?
We use tried and tested methods that produce happy and balanced protection dogs. Utilizing a dogs natural drives and rewarding correct behaviour in a positive manner. Our training methods do not rely on heavy cumbersome protection suits or sleeves as in the real world burglars or assailants don't wear them.
What are the procedures in purchasing a protection dog from K9Protector?
First step would be to come and meet us at our headquarters in Somerset. You would be invited to meet all our candidates socially and following a discussion to establish your family requirements and lifestyle we would offer assistance and guidance as to which family protection guard dog best matches your circumstance. The only thing then left to organise is your comprehensive handover of your new family member. The handover process has been carefully designed so that even someone who has never even owned a dog can be brought up to speed on how to care and maintain a protection dog, the legality of owning a protection dog and of course how to handle your protection dog.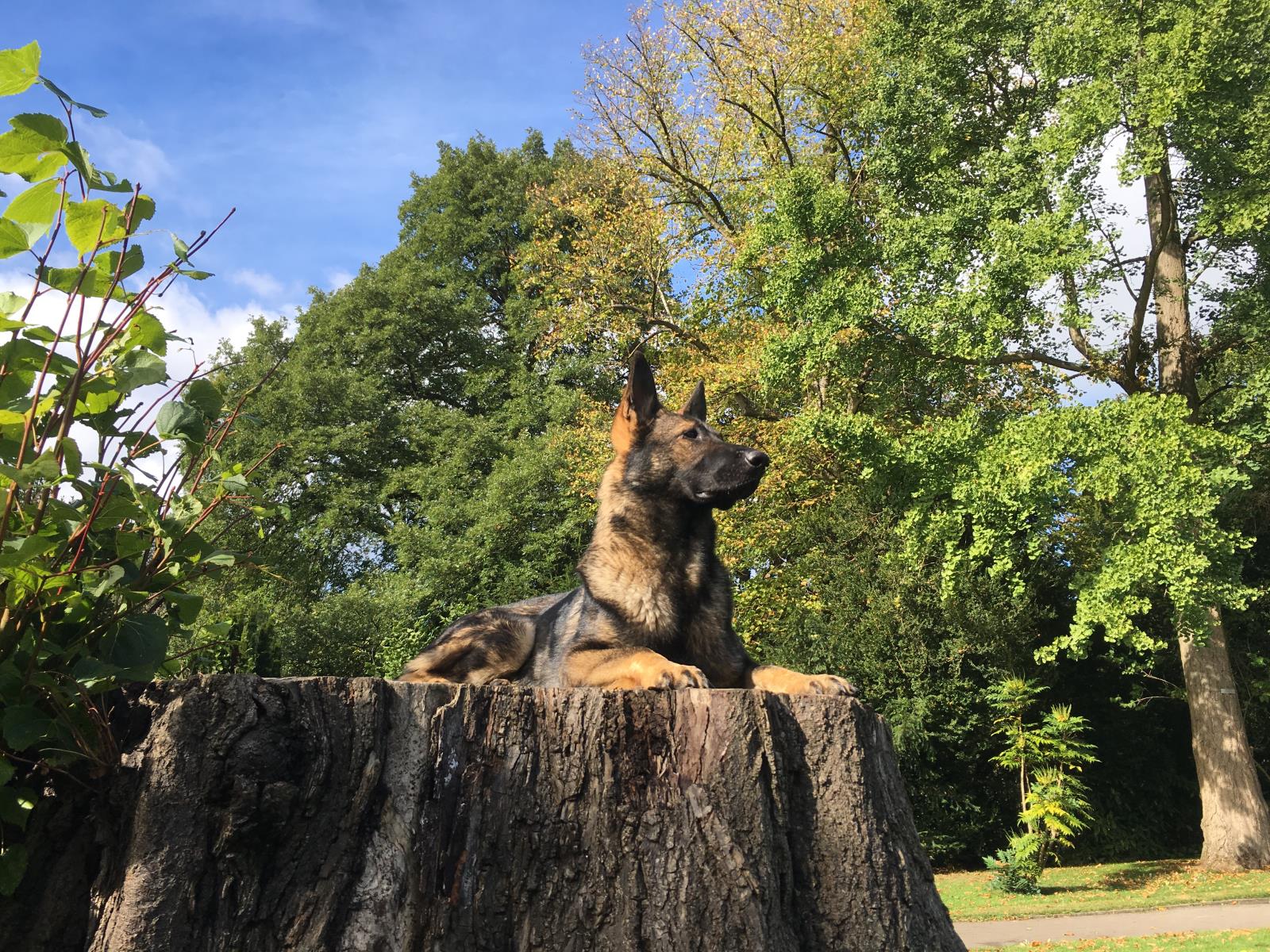 'Are protection dogs suitable for families with young children?'
is a question often asked. The answer is yes, protection dogs are suitable for families with young children because the selection and attention to detail that K9Protector employs is vital to ensure we suit the right protection dog to the right circumstance.
When it comes to protecting those that matter most a family protection dog from K9Protector will give you the peace of mind that no investment in family protection could achieve.
If you are seeking an Elite family protection please give our k9protector team a call and we will be happy to discuss your requirements.
Alternatively please view our family protection dogs for sale; all of which are expertly trained family protection dogs, executive protection dogs and personal protection dogs.
K9 Protector - "The Sword At Your Side"