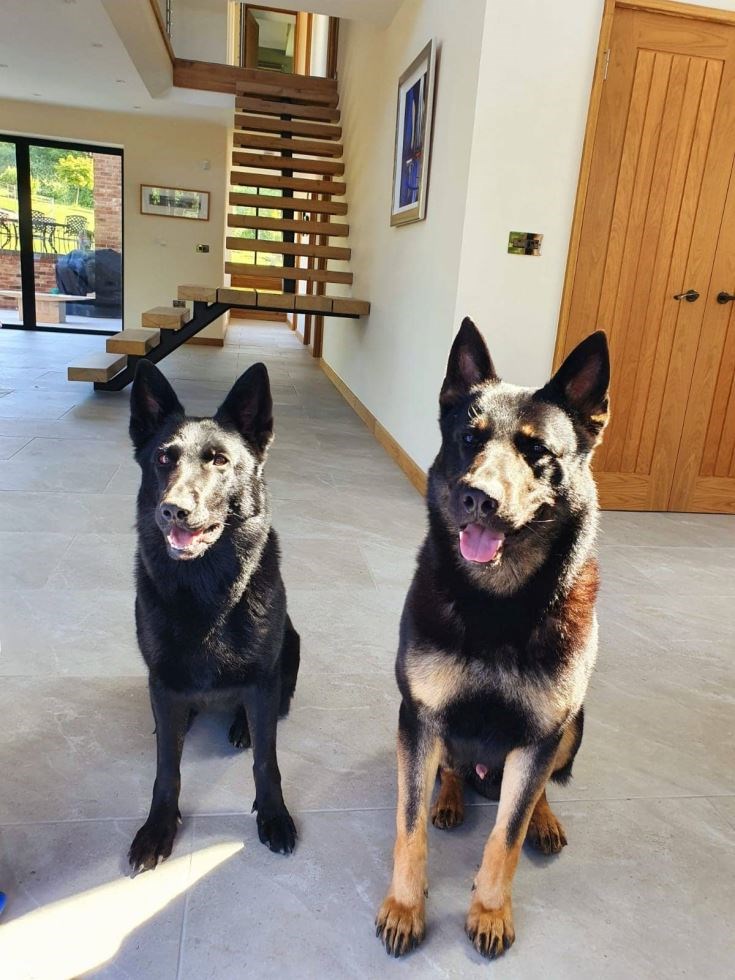 K9 Protector provide such a comprehensive service, incredible dogs and fantastic communication. So much so, that we have recently returned to buy our next dogs, after losing our first, knowing the standards and quality we would be investing in. Ten years after our first meeting we can happily testify that all is just as we remembered it.
You can expect to be greeted warmly, your family and living situation will be assessed and your needs taken into consideration before you are shown the dogs that would be best suited.
Viewing the dogs is a pleasure, their obedience is displayed as well as an appraisal of their personalities and working abilities. Our new recruits very definitely chose us. When a lump of German Shepherd plonks himself on your lap, or leans herself so hard against you that you nearly fall, you just know!
There is no pressure to purchase, be open with your questions or concerns, and you'll get an honest and worthwhile experience.
There is time between committing to purchase and when the dog is available to come home with you. This is when you can organise your home and learn your commands and actions using the videos provided. Coming back for handover day is fabulous, there's nothing better than applying your newly learned skills with your new companion. No need to feel awkward, there is humour and kindness as you train but be prepared for an intense day.
Our experience has always been of a well kept clean site with exceptional, healthy and well adjusted dogs, a fully explained training package and quick responses to after care messages.
Being a repeat customer was like coming home, Al and his team helped to heal our hearts and our new dogs have made our new house a home.
Mr & Mrs J
Kent, UK