Protection dogs - Watching over your family like guardian angels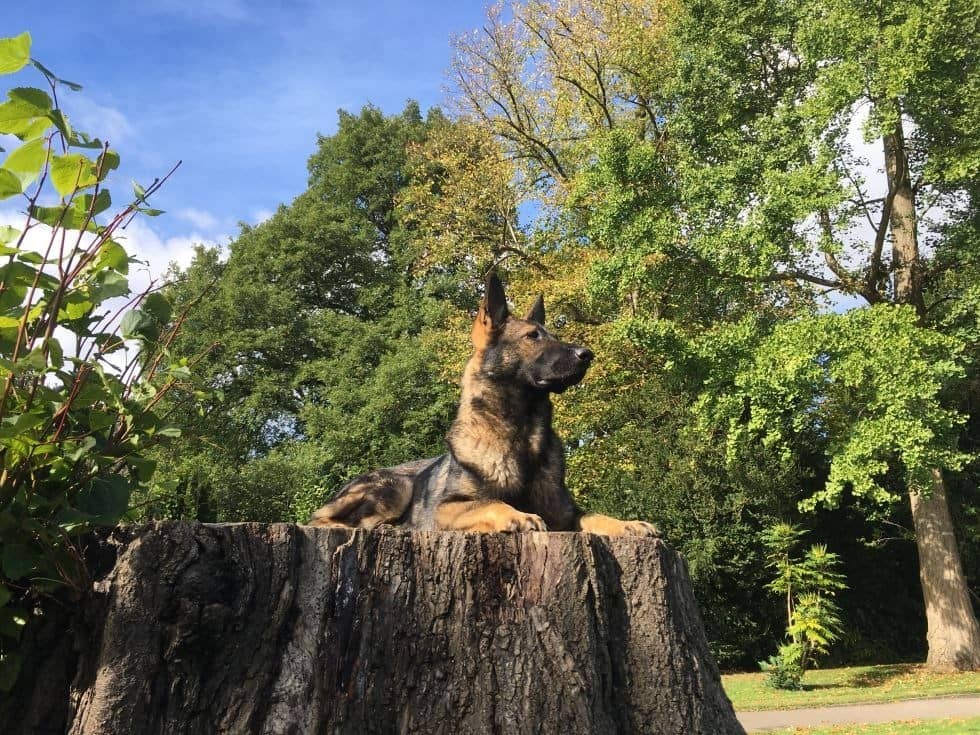 When it comes to family-friendly protection, we go beyond just words…
We recently did some research to see where the word Protection comes from. After all, we have family protection dogs for sale and, when it comes to family-friendly protection, there's no better way to look after your family in their home or when travelling than with a fully trained protection dog.
According to Vocabulary.com* "The word protect came into English by way of the Latin verb protegere, a combination of pro- meaning "in front," and tegere, meaning "to cover." When you protect something, in a way you're covering it or shielding it from harm".
Isn't that a wonderful thought that provides peace of mind? While CCTV and alarm systems are great ways to scare off intruders, systems like these don't truly protect you and your family from life-threatening situations.
Sometimes we might use the word protect or protection too generically and, while alarm systems and security cameras are more of a deterrent, our family-friendly protection dogs offer true protection in the sense of the word (whether it's Latin or English).
If you or a family member comes face to face with an intruder in your home, a family guard protection dog will cover (or shield) you from the threat and handle the situation properly in the way it has been trained to.
From angels to swords…
To use two more metaphors, we like to liken our trained protection dogs to angels who watch over the family. If you have a family-friendly protection dog in your home, he or she will be a loving and none intrusive part of the family, but ready to step up to their duties when there is a potential risk or threat.
When an issue arises, for example, if an intruder breaks in while you are at home then our family protection dogs are trained to react in the best way possible. Their physical presence, strength and grip are all enough to overpower any stranger that is showing signs of aggression.
We often refer to protection dogs as being the sword at your side (in fact it's our slogan).
Without a protection dog, the intruder is likely to have the advantage, even if you do manage to grab a set of golf clubs or a cricket bat during the darkness of night. A protection dog, however, flips the advantage significantly in a dangerous situation to you.
An aggressive intruder is unlikely to challenge a dog that is trained for family-friendly protection. In fact, on most occasions, they will run in the opposite direction!
Our slogan "the sword at your side" highlights how you don't need to feel vulnerable. With a protection dog acting as a deterrent - and the highest form of protection - you can feel safe and secure that you have the most effective sword available, at your side.
If you would like to know more about how we can provide you with the ultimate in family-friendly protection, get in touch. We would be happy to answer any questions you have. Contact our security experts at K9 Protector today.