How to train a protection dog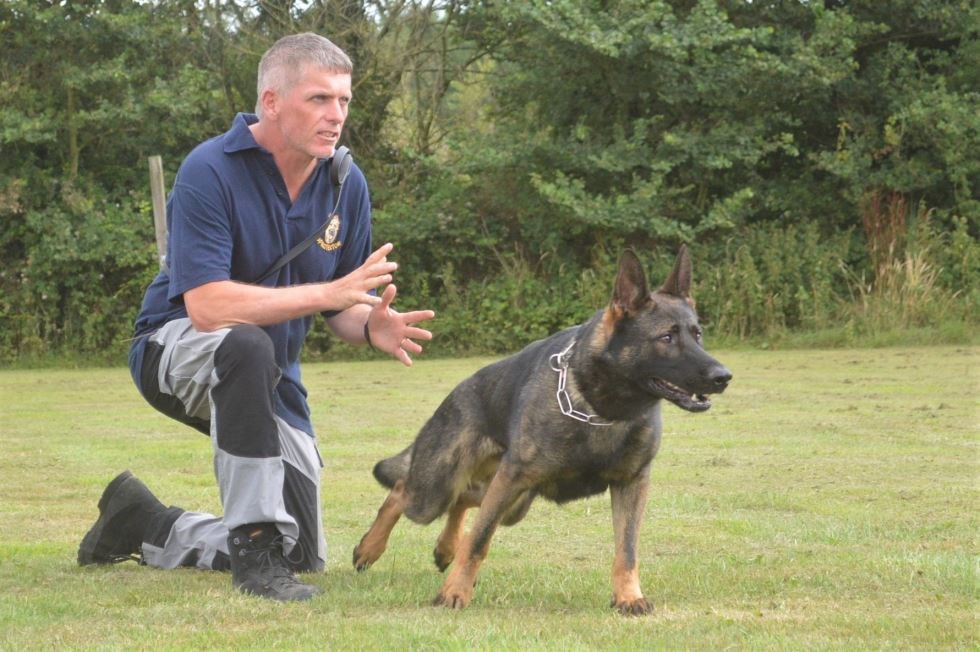 Having a fully trained protection dog is the start of a safer, better future but, like many things, success is about consistency. At K9 Protector, we offer the ultimate protection, whether you are looking for personal protection or the best family protection dogs to look after loved ones in your home.
Dogs, however, require regular training to ensure they are able to offer the highest level of protection.
Below are the answers to some of our frequently asked questions about training protection dogs and why a protection dog needs regular training. You'll find out how to keep your protection dog trained for your family protection and personal security when you need it most.
Do I need to train my protection dog from day one?
No, you don't. When you buy a trained protection dog, it's good to re-enforce what they have learned on a daily basis, but you don't need to put them on any intensive training from day one.
After 3 or 4 months, however, you need to consider getting into a more in-depth training routine.
How frequently should I provide the training?
Ideally, some form of training on a daily basis is best, but we appreciate that daily training can be challenging with a busy lifestyle.
Frequent training that's broken down into smaller sessions is better than trying to fit training into a longer training session that's only once every couple of weeks. This helps your protection dog to learn better.
Can I focus on certain areas of training or do I have to follow a structured training programme?
Our online training programmes are comprehensive and cover all aspects of training. We recommend following the modules in a structured way the first time that you access the course.
After that, it's recommended to dip in and out of the various modules so that you can focus on areas where you feel more training is required.
Having a fully trained protection dog is about training on the areas that you need to rather than training for the sake of it. You might, for example, feel that your protection dog needs more training on a specific command or situation. In that case, you can navigate directly to that area of the training and focus on that.
What are the benefits of a fully trained German Shepherd?
The vast majority of our protection dogs are German Shepherds and, if your fully trained German Shepherd doesn't receive regular training, then there is a risk that they will forget how to react to specific situations or will be slower to react. This could make a huge difference when in a dangerous situation.
Regular training, however, ensures that your fully trained German Shepherd is always ready to provide the highest level of protection for your family security.
Is dog training really needed for family-friendly protection?
Yes, dog training really is needed for family-friendly protection. Loved ones require the best protection available and at K9 we offer the highest level of quality when it comes to family protection dogs.
It doesn't matter if your personal protection dog is used to protect you when travelling or your family at home, regular training is needed.
Training is not about interacting with the family. It's all about ensuring that your trained protection dog knows how to handle a potentially dangerous situation with an intruder or aggressor.
Family friendly protection requires a properly trained protection dog in order to protect your family.
How can I get support with my training?
Our online training provides you with all the materials you need but we are always available to answer any questions or to address any issues you have while training your protection dog.
Do get in touch with our protection dog trainers today to see how we can help with your family security or take a look at the protection dogs for sale at our UK training centre.