Protection Dogs - your questions answered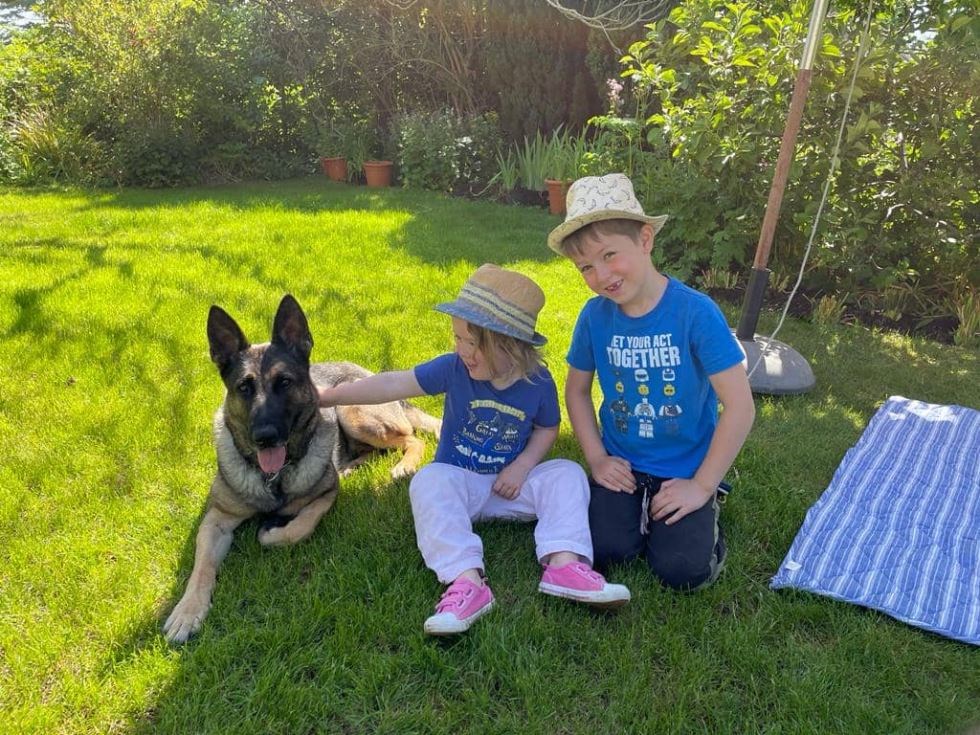 What's a guard dog, security dog and protection dog - are they the same?
If you are looking to have a protection dog, we're sure you have lots of questions. Below is a selection of our most frequently asked questions that we get asked.
Have a look through them and if you have further questions, get in touch with our protection dog trainers today or to ask us when you visit our site.
Which guard dogs are good for first-time owners?
If you have never had a dog before then the decision has to come down to getting the right blend of two things: Making life easy and maximum protection.
There are plenty of dogs that might be easy to manage, but that don't provide sufficient protection (and we label these as NOT being protection dogs! - sorry Poodles).
On the other hand, some security guard dogs are ferocious and powerful, but not disciplined and most certainly not right for a first-time owner.
There are various types of protection dogs worldwide but we believe that a German Shepherd dog is the right dog. They are obedient, loyal, great with families and yet have the intelligence and understanding once trained to act as the highest level of protection.
Are security guard dogs good with children?
As per our previous FAQ (Which guard dogs are good for first-time owners?), some dogs that are typically used as security guard dogs, are a lot more ferocious.
While protection dogs such as German Shepherd dogs are perfectly ok, security guard dogs aren't good with families due to their aggressive nature. There is a clear difference between security guard dogs and protection dogs.
What should I look for in a protection dog?
A protection dog needs to have a physical presence that will make attackers think twice about approaching you. They also need to be well-disciplined, obedient and loyal. This helps ensure that your protection dog will obey your orders during intense situations and will stay by your side.
Some, more aggressive security guard dogs are susceptible to being 'turned' by the aggressor which can make them become a potential threat to the owner.
Finally, guard dogs should be intelligent so that they are able to deal with different and sometimes complex situations during an attack. Their level of intelligence also allows them to be trained easily to deal with different situations.
What are the best family-friendly security guard dogs that protect families?
At K9 Protector, we use German Shepherd dogs as protection dogs which are great with families. We train and monitor our dogs as they grow up to ensure that we provide you with the right dog for you and your family.
Will my protection dog protect me from an attacker or intruder?
Yes, it will. A fully trained protection dog will know how to handle a potentially dangerous and life-threatening situation. If your protection dog has been trained and assessed properly then it will be able to react differently to different situations.
Protection dogs should always be trained to go through a series of situations that involve different actions such as scaring off an attacker, followed by rendering them unable to attack. If this doesn't work then it will know how to do what's necessary to defend its owner while applying the maximum necessary aggression.
To find out more about the stages we take our protection dogs through during training, get in touch with our protection dog trainers on 01761 239 338
What should I ask a protection dog trainer?
You should ask as many questions as you want. It's important to understand as much as possible about your new protection dog including how to look after them and what they have been trained to do.
Our personal dog trainers work with protection dogs on a daily basis and understand the characters and behaviours of each individual dog. Feel free to write down a list of questions before meeting with one of our protection dog trainers to make sure you don't forget what you want to know.
What's the difference between the term 'guard dogs', 'security dogs' and 'protection dogs'
Guard dogs and security dogs go through basic training to obey simple commands and to protect a single property such as a warehouse. A security dog is likely to work with a security team to protect them and the property.
A protection dog, however, goes through a more intense training and is able to protect an owner and its family in various different situations. It's more of a personal form of protection.
Because protection dogs are used in more complex and demanding situations, the type and breed of dogs tend to be different. There are a lot fewer protection dogs worldwide as they provide protection at a much higher level.
Guard dogs tend to be more muscle dogs that look, and are, fierce. We work with German Shepherd dogs as protection dogs due to their higher level of intelligence and discipline, not to mention their beauty and ability to blend in with their families as a great pet too.
Need help protecting yourself?
At K9 Protection, we provide the ultimate personal protection for high profile individuals and families. Our fully trained protection dogs are a great way to protect yourself and your family. Take a look at the protection dogs for sale at our training centre or contact our protection dog team.