Calm protection dog to defence dog in seconds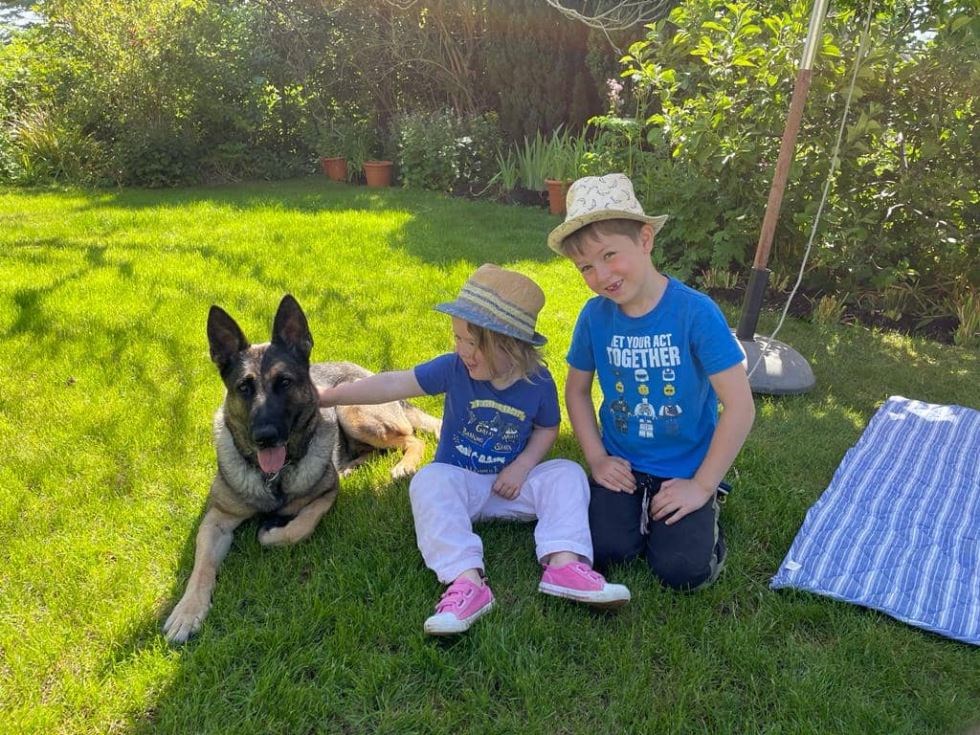 Tora is our beautiful German Shepherd [family protection dog] from K9 Protector.
We had a clear brief: we wanted a dog that would be able to provide us with a level of protection at our home, and a pet that could safely integrate with our young family (our two and six year old children).
Alaster and Sian took time to discuss our needs in full before our visit and then showed us a selection of dogs that they felt could best meet our brief. Visiting K9 Protector was an incredible experience. The dogs were beautiful, and completely focussed on their job. They were clearly highly intelligent and exceptionally well trained. My husband and I were awestruck.
Sian and Alaster directed us carefully towards Tora as our best choice considering; our threat level, our need for a calm temperament (as suitable to being with children); her compact build and weight as being best for me as her main handler; and her response to my husband and me (very friendly) on our visit day.
Five months on we cannot imagine our family without her. Tora is loving, very gentle, patient and the shadow companion I hoped for (but didn't entirely believe I could find). There have been numerous incidents where she has shown us her lovely temperament, and in particular her watchful and calm instinct around our children. Tora positions herself at the centre of them if the game is dolls house or den building. During after school reading she's pressed against the sofa with us. At mealtimes she stretches out underneath our table and directly underneath the children's toes. If Tora's with the children, then we feel reassured by her being with them.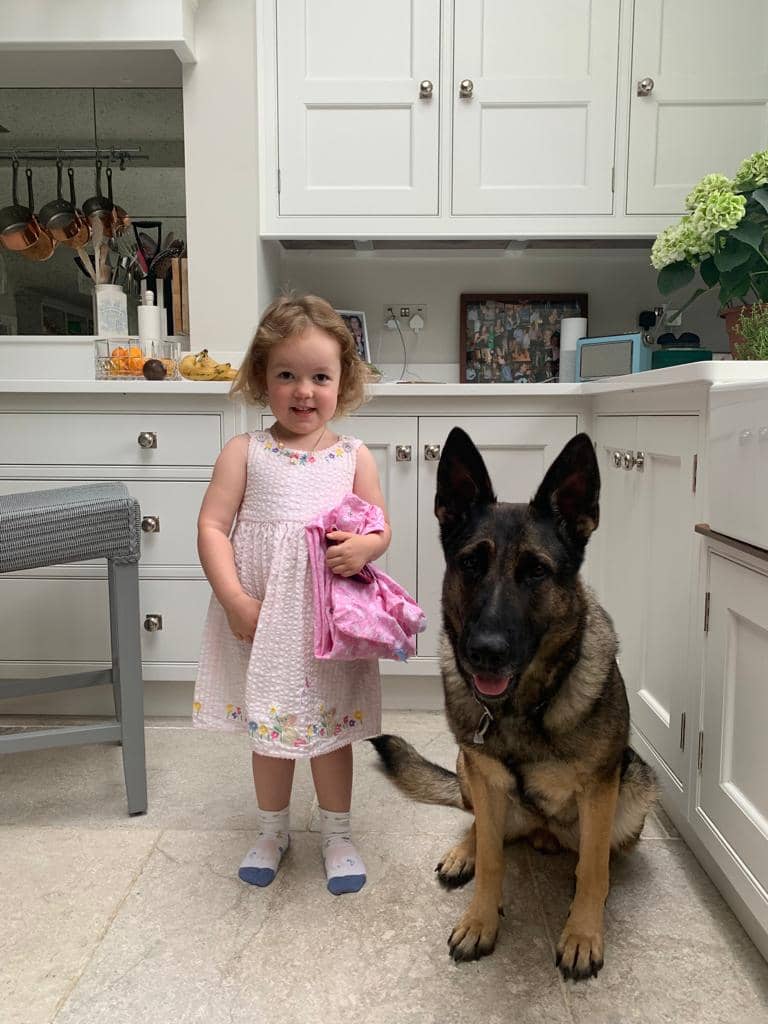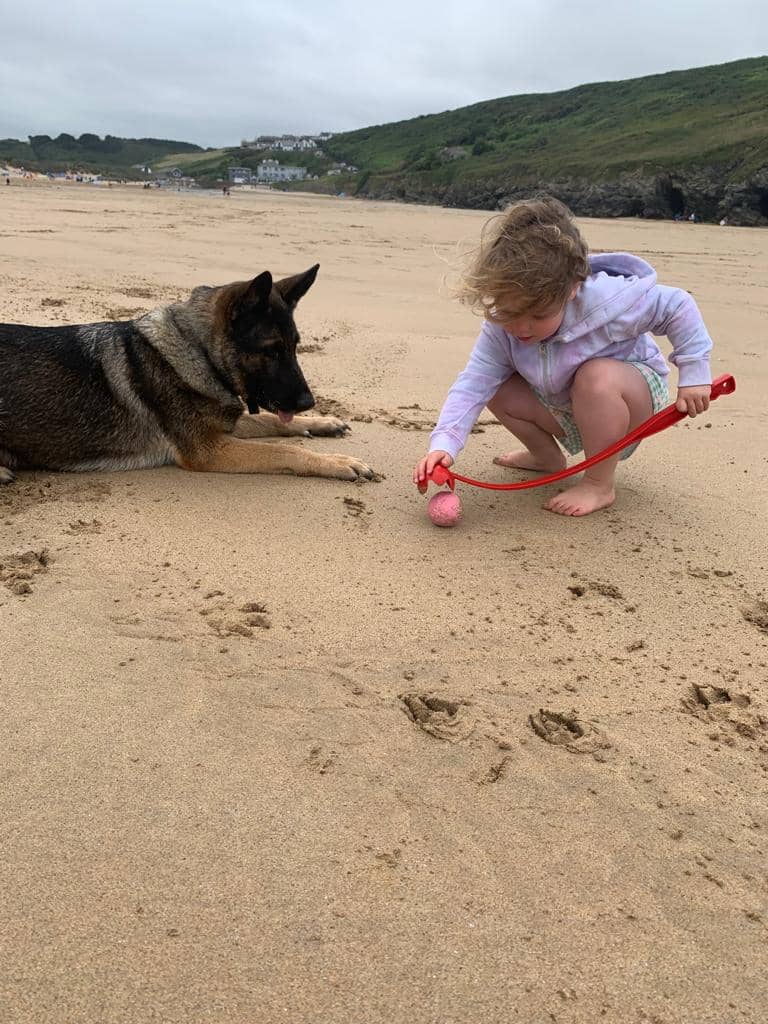 Calm and very affectionate protection dog to defence dog in 3 seconds
Tora is a calm and very affectionate protection dog, but she can go from sleepy flat calm to defence response position by the boot room door in 3 seconds flat.
My husband came home one evening bringing a friend unexpectedly. The house was sleepy and settled and Tora and I were having a snooze in the sitting room. As soon as that tiny noise alerted her to something not in the usual mould, she raised the roof! It's meant that on the occasions when I've been left alone with the children overnight, I've felt rock steady with Tora on guard. Tora knows her job.
Tora's training has made her an incredibly easy dog to welcome into the family. Alaster provided a transition guide that we followed rigidly, and that made the move from K9 to our home safe for all and as calm and happy as possible. When we've had hiccups or confusion about how to handle a new situation that's arisen, Alaster or Sian have been immediately available to talk through our solution options. And they've worked. Quickly.
Alaster and Sian have been unfailingly professional and supportive in their aftercare of Tora and her new family. We could not have been more supported by them, and we know that if something comes up a year from now, or two years, they'll still be at the end of the phone ready to help. K9's aftercare has given us a feeling of security.
I could gush about our gorgeous [family protection] dog for hours, but the key things that have made K9 a successful experience for our family are the following:
we were expertly directed towards the right dog for our needs;
her training and happy experience at K9 has made her an obedient and sociable dog that is a pleasure to take on group walks with other dogs;
she's a protection dog for our home and family and excellent at her job;
she responds beautifully to obedience training with us which means she always feels within our control despite being a powerful and intelligent dog.
Tora has added something wonderful to our family.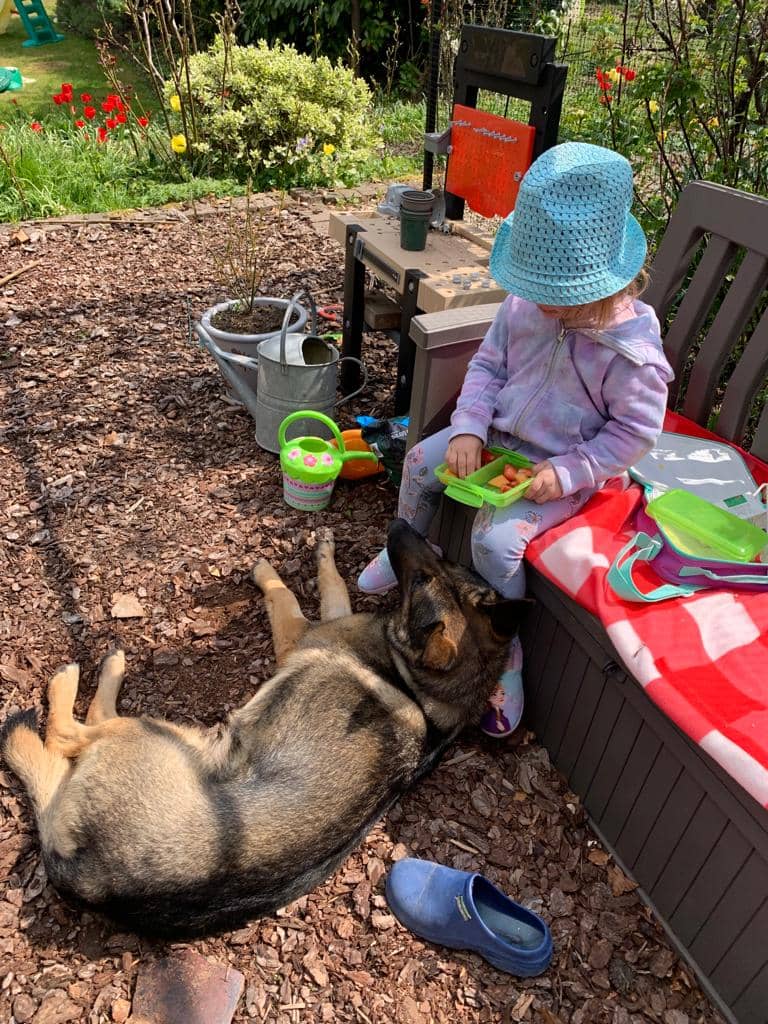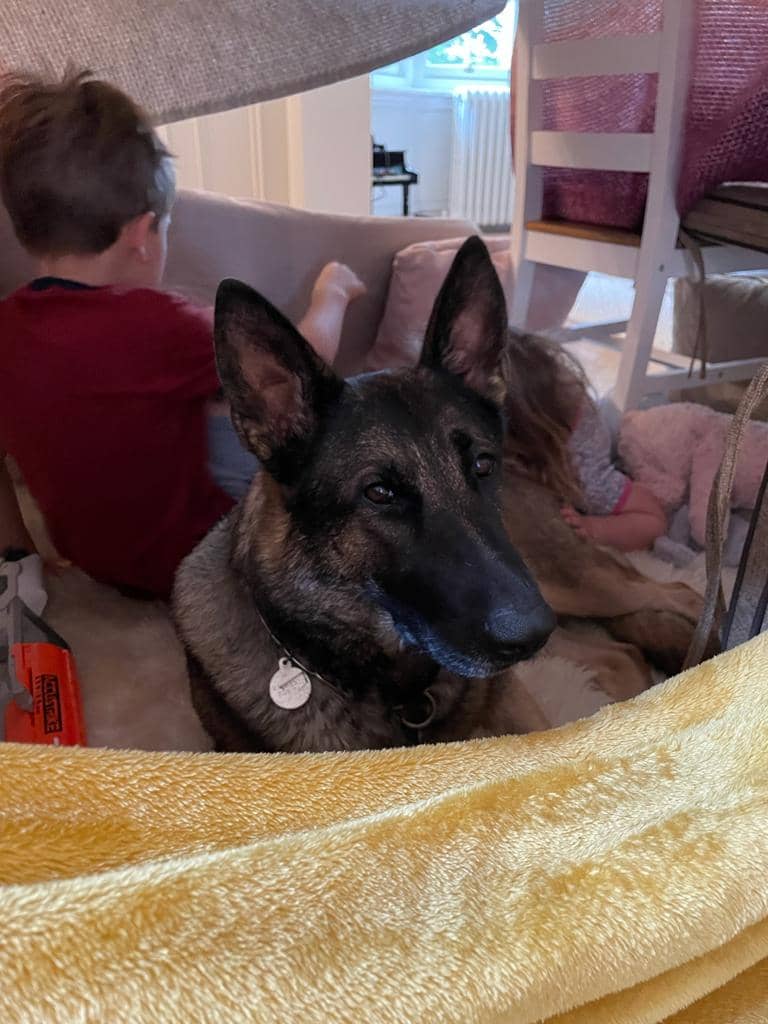 Mrs M.