Living remotely - and safely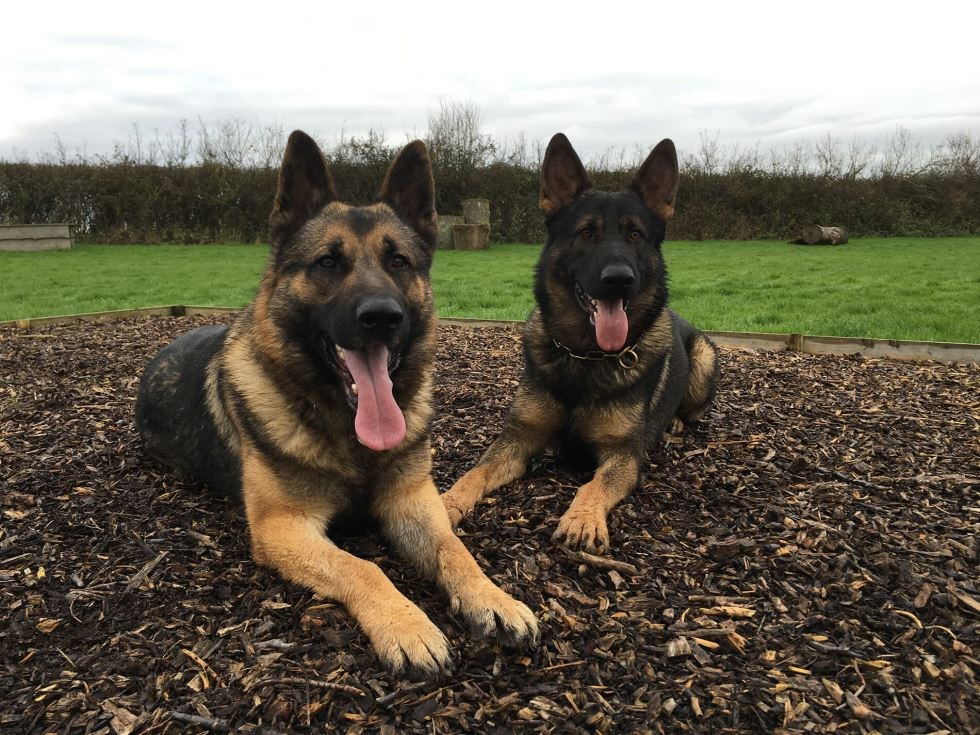 Find out how to stay safe when living remotely
When it comes to enjoying life, the saying goes 'home is where the heart is' and having a home that's situated in beautiful surroundings is a big plus. Countryside settings can provide you with much-needed peace and tranquillity as well as much needed space to live the life you want.
Unfortunately, one of the downsides of living remotely is the vulnerability to criminal activity. The lack of neighbours living nearby or street lighting means that criminals can break in without being seen and although you can install light sensors and CCTV, it can be almost impossible to cover every angle or potential risk. A large garden or property, for example, might require a complex installation that still doesn't guarantee protection from an intruder you might even meet face to face.
How to stay safe
The most powerful deterrent, alarm system and protective solution available…
At K9 Protector, we have worked with many customers to help them protect their properties and themselves from criminals and, to date, we have not found any better form of protection than a K9 protection dog that's highly trained and loyal to its owner. And in reality, we never will because a protection dog is the highest form of protection available.
K9 protection dogs have incredible hearing, smell and night vision to identify a potential threat in your property grounds. Their large presence and strength (they are fully grown German Shepherds) act as a great deterrent and should any would-be criminals get close to breaking in then they can bark and growl in a way that will make criminals think twice about carrying out any plans they have. German shepherds are also able to chase off any intruders and have a significant advantage over intruders thanks to their speed, strength and natural abilities such as being able to smell and see better than humans in the dark.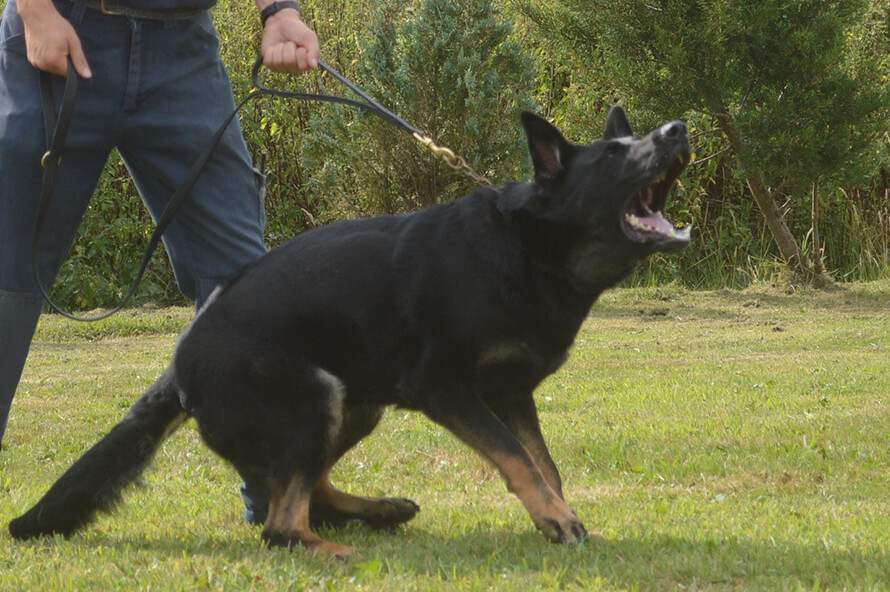 Trained for protection when living remotely
We also provide full training using our experienced dog trainers and proven training techniques to make sure that a K9 Protection dog knows what to do in various situations - whether that's to scare off an intruder or protect you and your family.
When having a protection dog, we work with you from the start to make sure that you have the right dog that will settle in at your home and will quickly become familiar with its surroundings. Protection dogs are very loyal and it's important that they know who their master is.
We have seen cases where a person is being targeted by a criminal rather than a property. In these circumstances, a trained security dog is also able to provide personal protection and follow an owner, whether that is while outside in the garden or away from home.
A complete solution - trained security dogs
When protecting yourself and your home, it's still important to use technology such as CCTV and an alarm system as part of your security strategy. A K9 protection dog is a perfect complement to the solution, providing the highest level of confidence so that you can live in your dream home safely and happily. If you would like to find out more about having a protection guard dog, get in touch and we'll be happy to help.
Do you need family protection?
When living remotely, having personal protection for you and your family has never been more important. You can browse through our protection dogs for sale or to find out more about having a protection guard dog please get in touch with us for a free no-commitment chat. You can also come and meet our trainers and potential protection dogs for your family.
We breed, train and sell our trained security and protection dogs worldwide for the ultimate in personal and family protection. We look forward to seeing you soon.