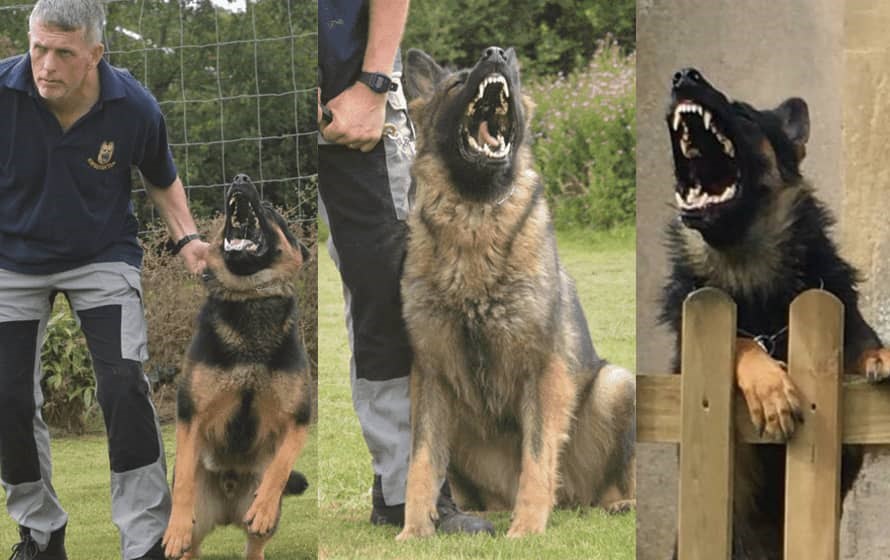 Life after COVID
This year has been a challenge so far. Words such as 'unprecedented' and 'crisis' have been some of the most popular words we have heard in the news, and on digital platforms including social media, but we have some good - and unfortunately, more bad news.
The bad news is that it's not going to get much better anytime soon. At the moment, we don't know when a vaccine will be available. It could be months, years or even never. In the meantime, the economy continues to shrink as people lose their jobs and business such as airlines and restaurants struggle to survive. Usually, when this happens, crime rates increase as some people resort to finding new ways to survive financially. We believe this is happening in 2020. Even during the height of the crisis, we have heard stories of scammers trying to take advantage in ways we would not have expected.
Until a vaccine has been found and the economy has fully recovered (which could be years away), crimes such as burglary, and attacks such as people being mugged out in public are likely to remain higher. This might be another unwelcome consequence of a deadly virus, but it's one we have to face head-on.
At K9 Protector, we have seen a big increase in demand for our chaperone K9s and elite personal protection dogs as more people feel threatened or at risk from increasing violent crime rates. As you may have read in the news recently, Man Utd's Aaron Wan-Bissaka is among stars snapping up huge hounds from dog security firms. Premier League footballers including Manchester United star Jesse Lingard has seeked out guard dog specialists and Tottenham goalkeeper Hugo Lloris purchased an elite personal protection dog as did Premier League club Manchester United footballer Paul Pogba and British rapper, singer and songwriter Stormzy.
Increased crime rates could be partly to do with the price of Heroine and other drugs increasing during lock down, having a knock-on effect on drug addicts needing to feed their ever-rising costly habit. This in turn emphasises the need for the 24 hour personal protection that our professionally trained elite protection dogs offer our clients.
Is there a solution? Or any good news?
Two other phrases that you will have heard this year is 'stay safe' and 'stay alert' - but this also applies to protecting yourself from criminals. Being aware that crime rates are increasing, and that your home or office property is more likely to be broken into is the start to staying safer. The good news is that there are many ways that you can protect yourself. Here are some examples:
Protecting your property:
More secure locks and doors as well as better locks on windows, security alarm systems, security lighting using sensors, CCTV, storing away valuables out of sight, having a safe and much more.
Protecting you:
Having something to protect yourself (such as a pepper spray), learning self-defence, staying indoors and more.
Lots of solutions, but only one real form of true protection...
The problem with most of these solutions is that they can be costly and are only part of a solution. You can't for example, carry your home security system with you when you go for a walk in the evenings and you can't stay in your home forever to avoid being mugged. The good news is that our elite personal protection dogs can protect you from many different types of criminals, both at home, work and when out in public.
Our chaperone K9s dogs can sense an intruder and potential danger at home as well as scare them off and protect you. When looking to break into a property, thieves will always take the easy option and prefer to risk being seen on camera or setting an alarm off than coming face to face with a professionally trained protection dog. In other words, if you have a security hound dog from K9 Protector, potential intruders will not want to break into your property.
And when it comes to leaving the house, protection dogs are trained to follow your commands and do what's necessary to protect you. In many circumstances, this isn't necessary as the presence of a fully grown German Shepherd dog is enough to make them think twice. This means that a protection dog will protect you at home and wherever you decide to go, whether it's for a walk or during your commute.
Guard Dog specialists for elite personal protection dogs - Trained to protect you
Our trained security protection dogs are fully trained by professional security hound trainers who adapt the training to ensure you have the maximum protection you require. If you would like to find out more about protecting you, your family and your property from rising crime rates and possible attacks then get in touch. K9 Protector - We are the Guard Dog Specialists For Elite Personal Protection Dogs
Protection dogs for sale
View our elite protection dogs for sale
View our protection dogs for sale
Stay safe, stay alert and contact our personal protection dog trainers today!

We are very much open for business and able to conduct client viewings and handover training whilst observing social distancing.