Inside, Outside, Wherever you go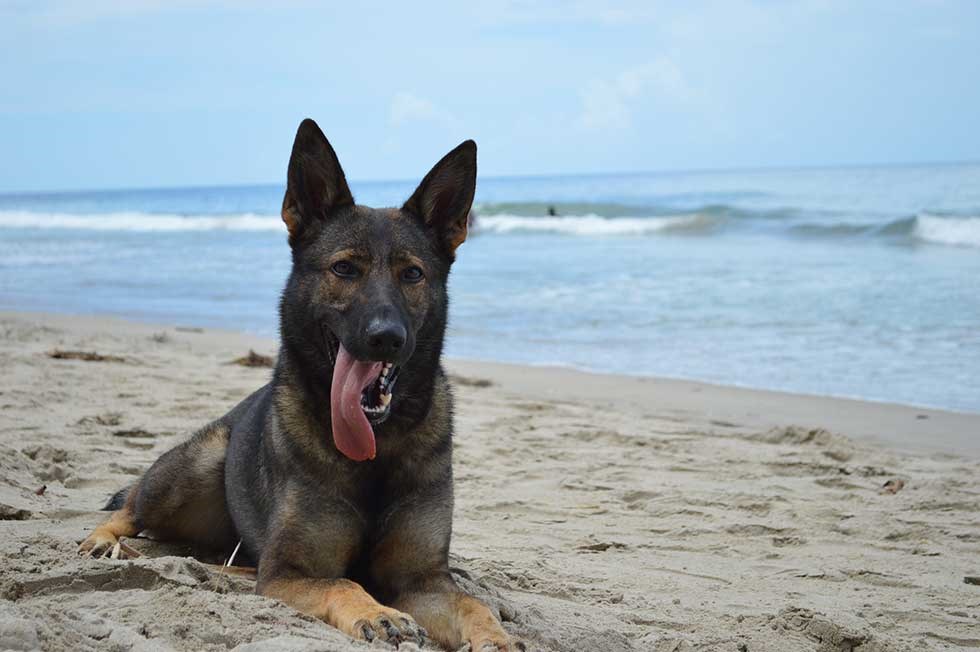 In our blog posts, we often talk about using our professionally trained dogs to protect your home and while this includes your family, there's also another consideration. In this article we will focus on the type of protection and safety that you and your family members may need when you are away from the familiar surroundings of your home.
K9 Protector dogs are bred and trained to protect their owner and their families wherever they go and in today's modern world, people spend a lot of time away from home. During the day time, many of us are either travelling, visiting the shops and other places or we are located elsewhere in a work environment such as an office, studio or on location. Having protection that is just for the home can be limiting and possibly not the most efficient use of a protection dog.
Having protection is about protecting your life and those you care about. If someone has been attacked, feels threatened (or has in the past been threatened by someone) and needs extra security then having K9 protection is the best form of protection during the day or night. At K9 Protector, we mainly breed German Shepherd dogs which have the right temperament and are fully trained to be in public, not just in the home.
We have clients who take their security protection dog with them to their places of work who travel with them by car, bus and even on private jets and the London Underground! They also keep their protection dogs with them for family security abroad.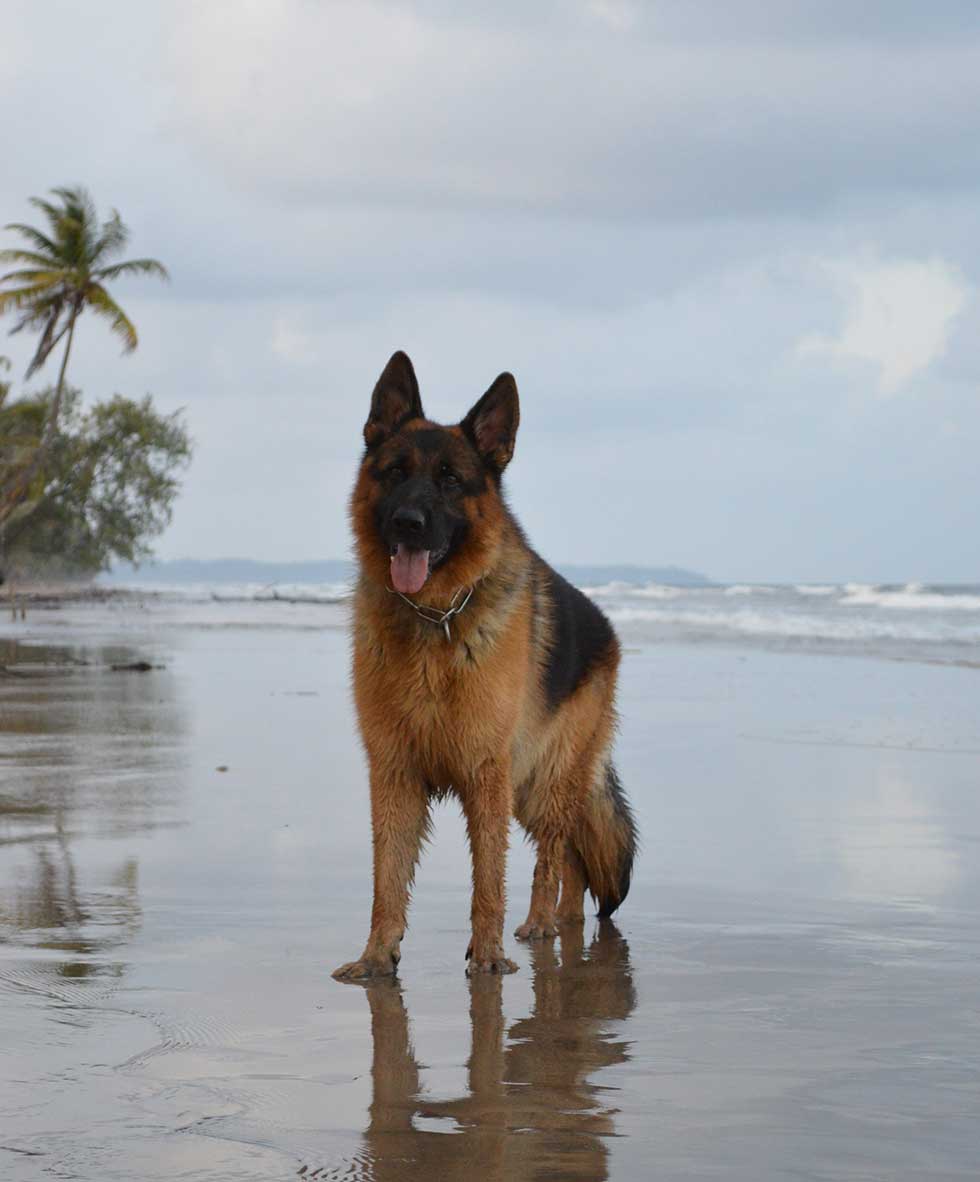 Protection dogs will become part of your family, so you would have them by your side at all times - when you're away from home on holiday or during the weekends and evenings whether that's visiting the local pub or restaurant in the evenings or heading to the local park or seeing friends at the weekend.
A man's best friend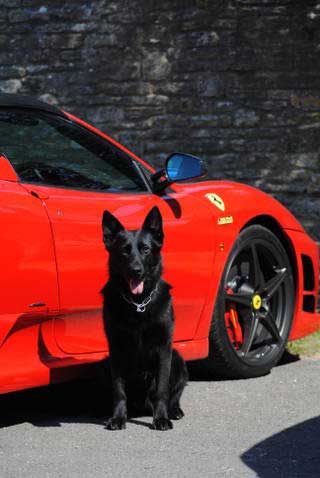 For men, women and children, having a protection dog with them throughout the day is enough to make any aggressor think twice about approaching them due to their presence and size - but K9 Protectors protection dogs are also fully trained to be used as a last resort if physical protection is needed.
They are loyal dogs that are fully trained and intelligent enough to understand who they need to protect, and this is re-enforced over time by being the great companions on a daily basis with the people they are accompanying throughout the day and the week. In fact, our customers find that they bond incredibly quickly with their protection dog and they really do become a womans or a mans best friend!
Do you need protection away from home?
If you feel unsafe in any situation or location, whether that's when you're in the comfort and supposed safety of your own home and whilst you're away from home then a K9 Protector protection dog would be perfect for you. You will be amazed at the level of safety you feel when you take your protection dog home for the first time. They will bond with the family members and because of their training, provided by our team of professional dog handlers, we ensure that they are a perfect combination of companionship and the highest level of protection.
Contact our security dog trainers to book an appointment so you can visit our training facilities and we can discuss your family or personal safety requirements together in confidence. Find out more about our practices and what a K9 Protection dog can do for you and you're welcome to browse through our family protection dogs for sale online.