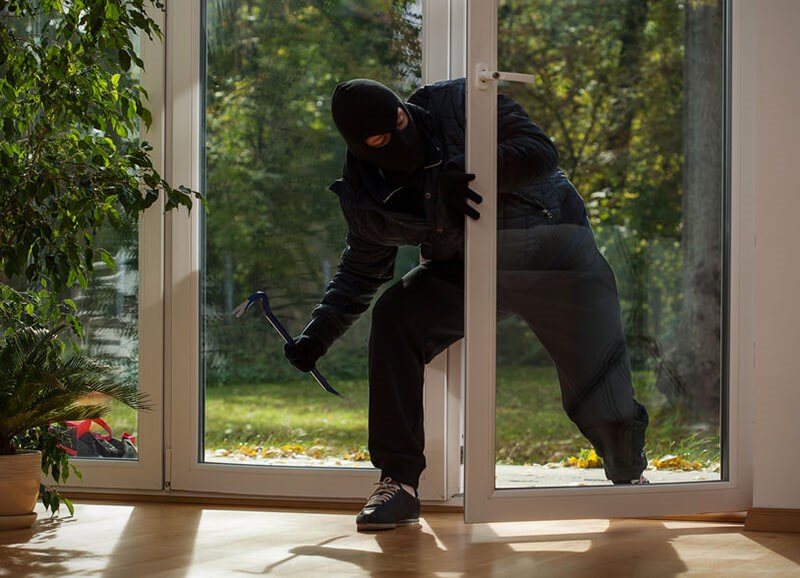 Having an intruder in your home or any other type of premises when you are there can be scary and daunting. The body goes into flight or fight mode, blood pressure rises and a hundred and one things start racing through the mind such as what should I do?, how can I protect myself?, should I hide or run? Should I shout out or say something?... and much more.
There are many precautions you can take to deter intruders entering your premises such as installing CCTV and an alarm system and having secure doors and windows but there is very little advice on what to do when facing an intruder. Here are some tips to think about:
Keep calm, take a deep breath
It makes sense but in a real-life situation, it can be hard to do. Taking a deep breath and telling yourself that you can handle this allows you to think rationally and helps you to make the right decision. If your mind is racing then it can cause heightened panic but staying calm helps to avoid this panic and helps you to make better decisions in a high-pressure environment.
Stay put and call the police
The fight part of 'fight or flight' mode in your brain might want you to go chasing down the stairs in anger with a weapon but this can put you in considerable danger and the outcome can be a lot more uncertain. Instead, stay put and try to call the police. Decide at this point if you need to escape or what you may need to do to escape (where the nearest and safest exit is, for example).
If there are other members of the family present then make sure that they are secure and also kept as calm and quiet as possible. Make sure that children understand how important it is to stay put and follow your instructions.
Facing the intruder
If you come face to face with the intruder, then having a weapon for self-defence to protect yourself is important. It's uncertain what state of mind he or she is in. They are most likely to just turn and run but it's always possible that they might try to become violent or threatening and physical. In this instance, you must stay calm and think rationally. The most likely outcome is that they will leave as quickly as possible via the easiest route possible but if they don't then follow this advice:
While you may threaten the intruder to get out of the house, it's important to only use the weapon and any other methods of physical contact as a form of protection as a last resort. Despite the fact that someone has trespassed and their behaviour or the way they might react is unpredictable, UK law is complex and rightly or wrongly protects the trespasser from harm in many situations.
Keep a safe distance from the intruder and do not make forward advances that might be seen or appear to be suggesting you are about to attack them. Ask the intruder to leave immediately and make sure they understand that you have called the police and that you are prepared to defend yourself if necessary. Ensure the path to escape for them is clear and that they don't have to go past you or any of your family to get out.
Having a personal protection dog
At K9 Protector, we train the right breed of dogs to the highest standard using our proven training processes and only the best in class personal dog trainers. Having a protection dog means that you are less likely to come into direct contact with an intruder and in the unlikely event you do, your protection dog will be able to put you in better control of the situation.
Having a fully trained personal protection dog or family protection dogs also acts as a deterrent to the intruder and will make them think twice about confronting you. The skills and years of training given to your protective dog means that you and your family can feel safer, as you should, in your own home.
Intruder protection advice from K9 Protector
To find out more about our training practices and about having your own personal protection dog, get in touch with K9 Protector today.