Family Protection Defence Dogs
Family Protection Defence Dog Henna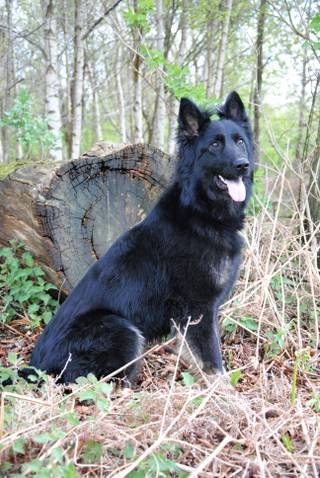 K9 Protector: great service, fantastic "product" – couldn't recommend them highly enough.
We are delighted with the [defence] dog we got from K9 Protector and we have been very impressed with them from our first contact to the continued service we have received.
The individual care and attention that K9 Protector puts into their dogs is evident in the fact the newest addition to our family is a loving family pet, as well as a protection dog.
Alaster and his team have provided a highly professional service. Not only were we confident that we were getting an exceptionally well-trained dog, but we ourselves were trained in handling skills over a 3-day period with a day's refresher 6 or so weeks later. This part of the service was absolutely essential as neither my wife nor I had any experience in handling protection dogs.
The training was carefully managed in an expert and sensitive way that built up our skills and confidence, and also created a handover period, during which the dog could start to bond with us and we could get used to her. Subsequently, K9 Protector has been there at the end of the telephone or email to answer any questions we may have at any time of day.
The follow up session was invaluable. A huge effort by Alaster to come a long way to see us but, for us, help with a couple of small things have made a big difference – and reassurance that she still gives a good bite was brilliant. Great service, fantastic "product" – couldn't recommend them or our lovely dog highly enough.
Charlie and Ellen, Devon
Family Protection Dog Cyrius
22 February 2019
Graceland Equestrian
We owe a huge thank you to Alaster and Sian for everything they have done to enable us to have a new member of our family with a very special job.
When we initially approached them we weren't sure if having such a special dog was the right path for us but through-out every conversation we felt completely at ease with no pressure for us to do anything. And they listened so well to our concerns and were able to guide us to the best dog that would fit in completely with our very active household.
It wasn't a decision that we made lightly but it's a decision that was completely right for us and we're so happy with our new family member, Cyrius. He is an absolute credit to the hard work and dedication that K9 Protector put into each and every dog they have. He's an absolute joy to be around; so loyal, loving, fun, willing to please and above all so extremely obedient. Since bringing him home we've followed all the advice given to us and he's settled in better than we could have ever hoped for.
So thank you guys for your amazing dogs and allowing us the honour of bringing one home.
L-M and Harvey (and Cyrius too, woof!)