Family Protection Dog - Turbo
Family Protection Dog Turbo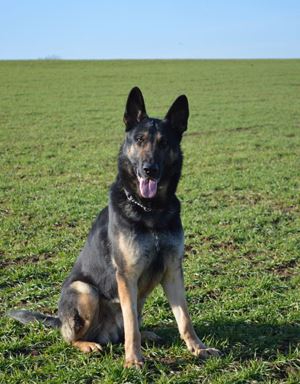 Since our very first contact with K9 Protector we have been impressed with how thorough and professional our experience has been.
The two day handover training [our protection dog and us] was perfectly pitched, fully explained with a good balance of constructive criticism and praise. All delivered with confidence, patience and humour.
All aspects of owning a protection dog were covered: obedience, protection work, medical, law, feeding, play etc. No question was dismissed and all administration was checked and explained in detail.
We were concerned that our dog would always be on alert however, we found immediately that he is formidable when working but a relaxed, playful family pet when not on task.
We are absolutely thrilled with Turbo, comfortable with building on and practising what we have been taught and reassured that we can phone with any questions at any time.
It's good to know that there is a follow up training session six weeks after purchase and a variety of maintenance programs available.
Mr and Mrs J (Kent)