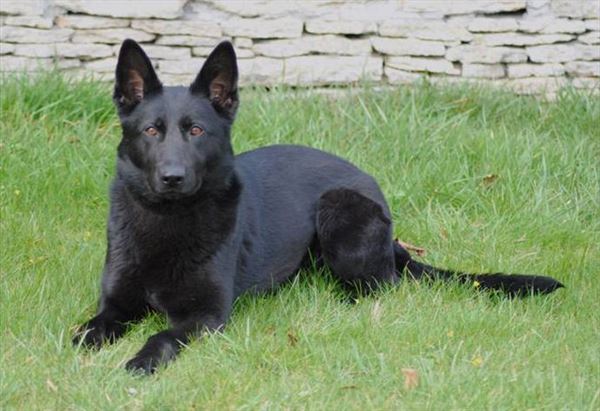 Anka is a beautiful all black working line German Shepherd female imported by K9 Protector from southern Germany to the UK in late 2011 to be trained as a protection dog. Sociable and balanced Anka is cosmetically stunning and a lovely dog to have around the family. Trainers notes from protection dog trainer Len Carver December 2012 read:
"Anka is a lovely dog and will make a great family protection dog she is responsive and courageous in any threat scenario"
Home security
In March 2012 the K9 Protector team were contacted by Mrs C from Surrey they had been subject to a burglary that had left the family shaken. Mrs C wished to explore the possibility of a protection dog she spoke at length with Alaster regarding her requirements and a subsequent viewing was arranged at Mrs C's family home.
Family Defence Dog
The requirement for this family was to have a family defence dog that would accept three primary handlers and get on well with horses and other dogs. After an initial viewing the family settled upon Anka and so a three day handover at home was booked.
Anka was handled by Mrs C and her two daughters who live on the family estate. The handover went really well and every member of the family embraced the process and as a result Anka settled really quickly to her new role.
Anka provides very real peace of mind and is also a much loved family member.
Property Defence
On a recent follow up visit Anka demonstrated just how bonded she was when defending her owners and their property from a would-be intruder attempting to access Mrs C's daughters property.
Anka - the fully trained protection dog - stood her ground in the face of the hooded intruder and then detained him by taking hold of his right arm. Needless to say Mr and Mrs C were delighted with this outcome.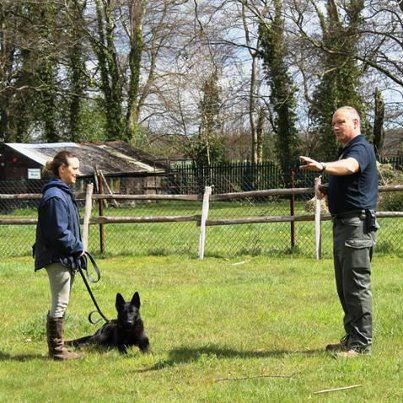 Compact and swift Anka is a classic example of the right protection dog to the right situation.
She has settled to her new life very well and will give peace of mind for years to come.