Elite Protection Dog Lakota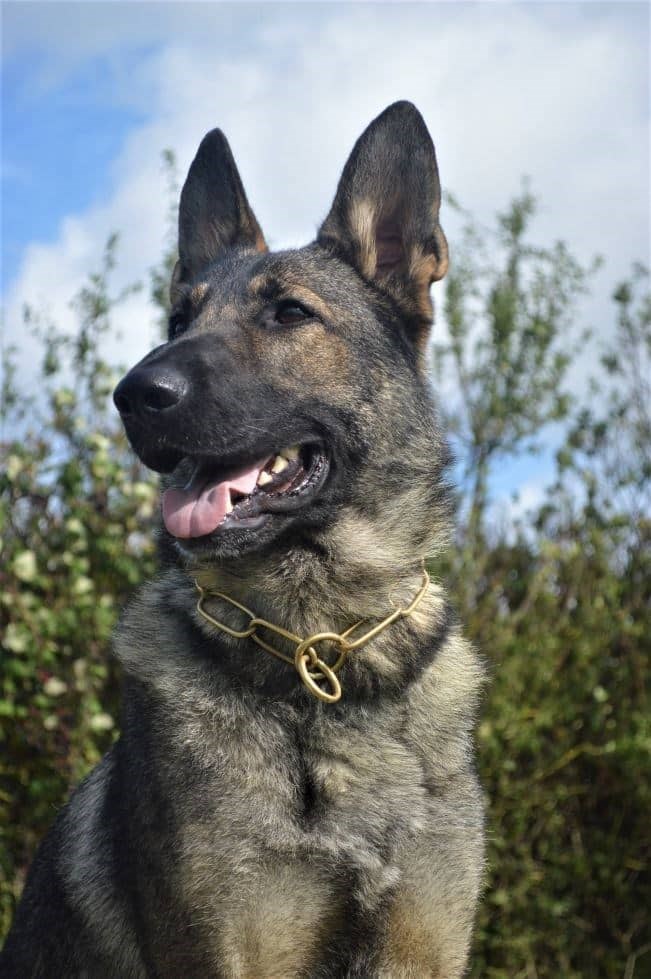 We've just updated some pictures of Lakota who is a trained protection dog on our social media page in Facebook. If you click the link you will be able to view them.
The very beautiful "Lakota" has achieved our Elite standard and is a wonderful family protection dog. She will make someone a wonderful life companion, giving love and security. Alert, loyal and loving. Lakota really will make a fabulous companion and dedicated protector. Here are some images of her working in obedience training.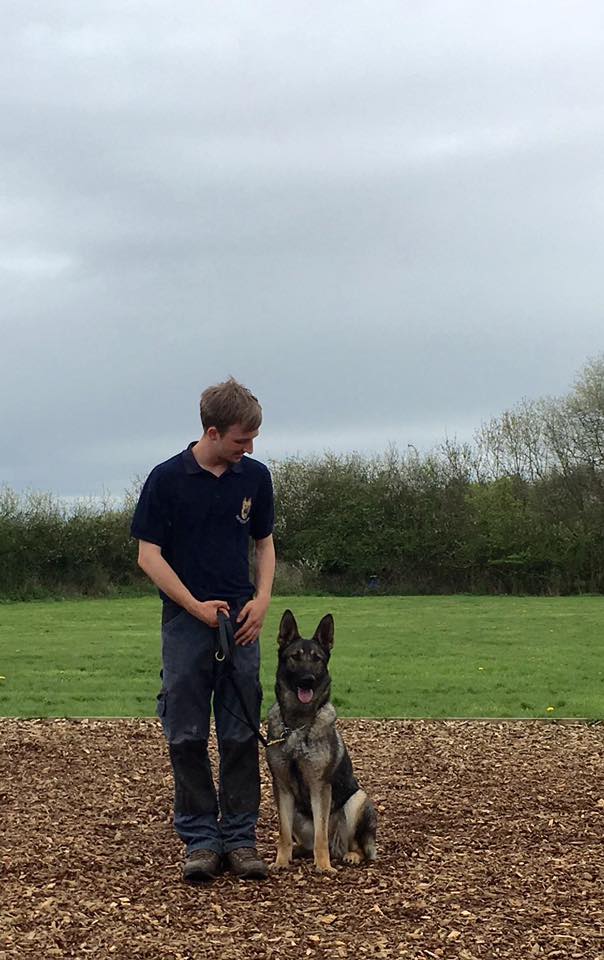 Lakota is a stunning Alsatian with beautiful colouring. And even though she looks serene, she has an expression that says don't mess with me or my family!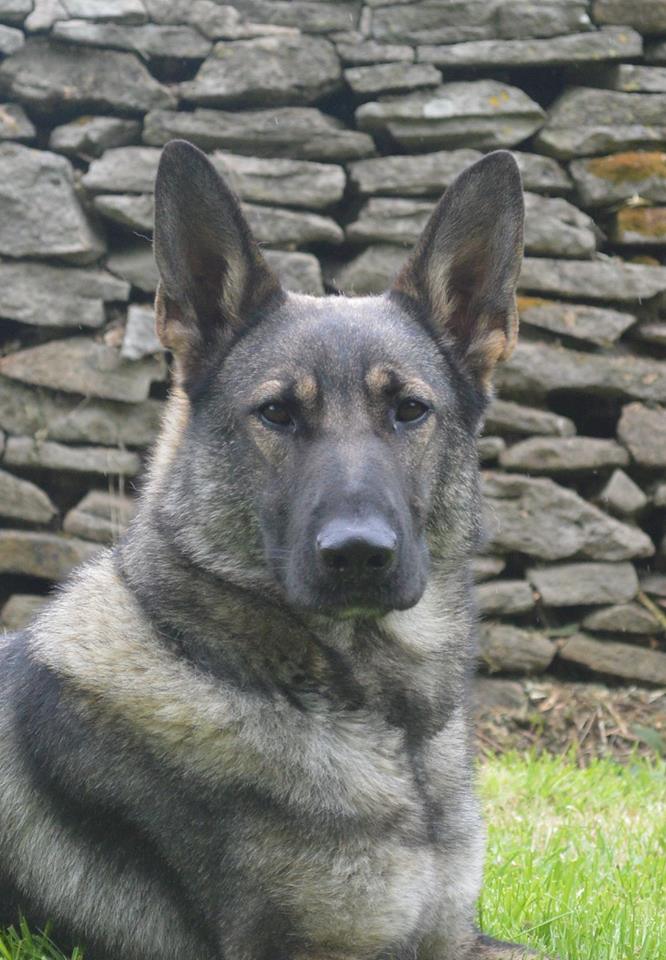 Our expert obedience and protection dog trainers offer highly trained family protection dogs in the UK. As specialists in personal protection dogs we are more than happy to speak with you regarding your protection requirements. Security for you and your family is of utmost importance, so having a fully trained protection dog by your side will give you peace of mind, wherever you are. It is essential to match the dog with the right people, so we would always ensure you meet the dogs before they are matched with you. Give us a call on 07542 200 243 to book an appointment with Alaster Bly.