More Protection Dog News
Protection Dog Candidate Cindy In Training
This week saw the return of Cindy a nine month old substantial sable female for further protection dog training. Cindy lives in North Somerset and has settled well into family life. Testing this week saw Cindy up and running on the foundation work for protection dog training I am certain Cindy will be a protection dog of the future to watch.
To Save Us From The Evil Ming, Comes Flash!!!
Flash is a twelve month old male. Rare in the fact that Flash is a UK bred protection dog candidate. He bears out his name in body and mind. Quick across the ground and quick to learn I'm sure Flash will make a fabulous protection dog. For more pictures of Flash and other protection dogs why not visit our Facebook account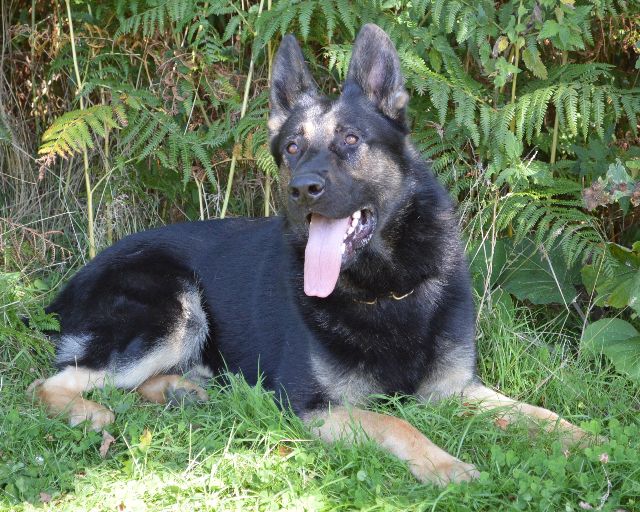 Creeper Burglaries Increase
Its a sad fact that whilst most of us are enjoying the warmer weather we tend to feel safer and let our guard down somewhat. It's easy to forget that an open window at night time can be an easy point of entry for a would be intruder. It's easy to speak of the benefit of hind sight and how a protection dog would of changed or prevented a burglary however simple steps can avoid such events. Remember to lock all windows even in a vented position. Check all doors are secure. For complete peace of mind you may consider a protection dog. CCTV has often poor image and will not alert you in the same way a protection dog will.
Protection Dogs Jack And Anka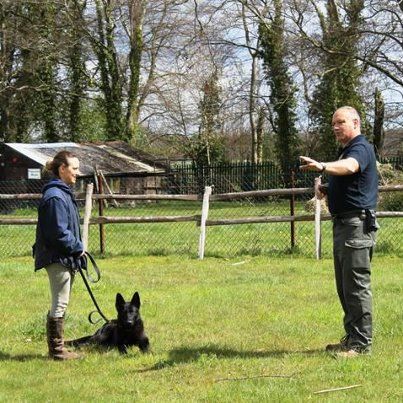 Anka was a compact bitch we trained to executive protection dog status early last year. Following a domestic burglary Mr and Mrs C from Bookham in Surrey contacted K9Protector. They had a previous experience with a protection dog company and as a result of that experience they were naturally cautious. Anka was viewed by Mr and Mrs C and it was decided that at the earliest opportunity Anka would travel to her new home in Bookham. After a comprehensive handover at home Anka settled to her new family home.
Mr and Mrs C both have two adult daughters so it was essential that both understood how Anka would behave under threat . Len is pictured left giving instruction on handling.
Some 8 weeks ago Mr and Mrs C contacted K9Protector again regarding the possible purchase of a second protection dog. At the time we had available a lovely substantial male called "Jack". After Anka had met Jack and given her seal of approval Jack was delivered to his new home and life in Surrey providing the very real peace of mind of owning a protection dog to Mr and Mrs C.
Protection Dog Cukka The Dog With Three Passcodes!
That's just how Jeremy Vines of BBC Radio 2 described our protection dog Cukka live on air !!. Cukka's owner Andy was asked to attend the BBC to take part in a live interview to discuss protection dogs. Whilst Jeremy Vines joked that Cukka had more passcodes than on line banking he also took the time to acknowledge Cukka's level of training and the peace of mind such a protection dog would give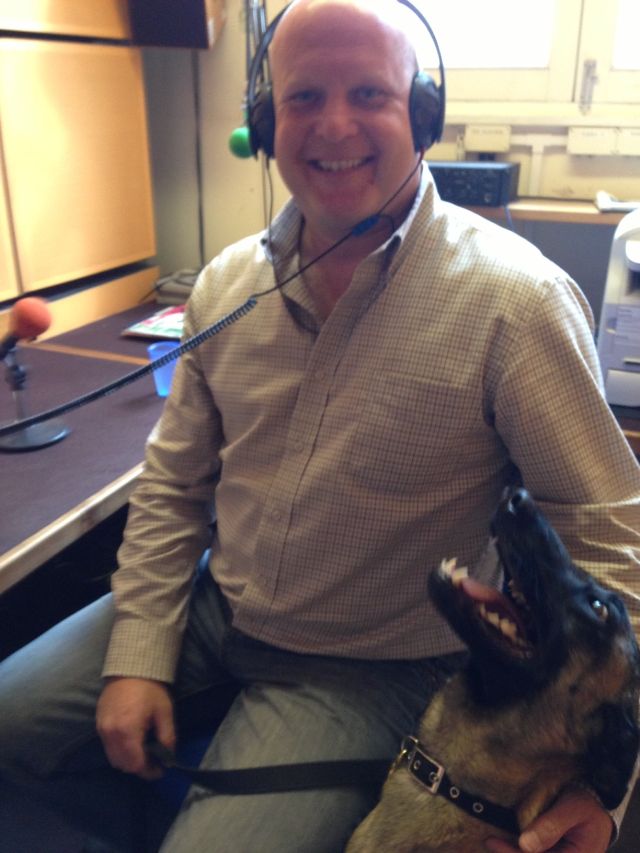 Candidate Milo "The Mali"
Milo is a 12 month old male malinois. Milo is very much the puppy and is being made available under our "candidate" scheme. Tested for suitability for protection training in the future. Milo will suit an active home. He will be a great running companion as he loves to be on the go. The malinois is not as well known in the UK as in other countries however it's work ethic and drive levels make it popular in many work roles all over the world. Most famous was the only identified member of US Seal team 6 "Cairo" who was involved in the assasination of Osama Bin Laden. Milo by contrast has a happy disposition and a willingness to learn.
Estate and Personal Protection Dog Hyko
Hyko is a stunning oversized male. He has been trained on our Elite training package and has also been taught additional skills in terms of estate protection. As you can see in terms of personal protection Hyko is a big presence and no doubt will give big peace of mind in terms of home security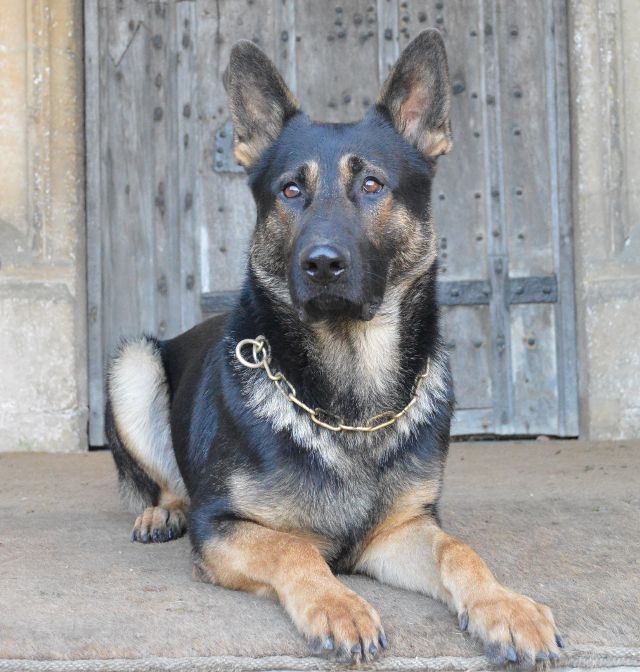 New Video uploads for www.k9protector.co.uk showing developmental training in obedience and protection for all our personal protection dog candidates http://www.youtube.com/user/K9PROTECTOR1
Protection Dog Jensen Travels to Suffolk
The team have just returned from Suffolk where they were handing over another highly trained family guardian JENSEN. Protection dog Jensen will have five children under the age of nine years to take care of in his new Suffolk home I took some pictures of the handover and the full album can be viewed on our main facebook page https://www.facebook.com/K9Protector as can the majority of all our protection dog handovers.
Protection Dog Troya Keeping the Cotswolds Safe !!
Another great handover was completed in the cotswolds last week protection dog Troya worked hard for her new family over a two day period whilst they learnt the most effective way to use her should they have any unwanted visitors. Protection dog Troya is the ultimate family guardian combining all the very best qualities of a loving family pet with the speed and courage of the ultimate protection dog pictures of this handover can be viewed on our main facebook page https://www.facebook.com/K9Protector
Protection dogs Selection From An Early Age
Selecting and training a protection dog is a complicated process. I like to compare it to building a brick wall. You need strong foundations to build a stable and strong wall. We source from only the very best bloodlines. If we can identify a candidate protection dog at an early age then they can be nurtured and developed over a longer period of time. Some think protection dogs should be aggresive and anti social. Sadly there are companies that will train and supply dogs like this. The essence of a protection dog should be balance , sociability and courage anything less is dangerous. You will see so called protection dogs for sale on free adds web sites , the dogs advertised are often kept in poor situations where training is brutal and the animals welfare is not a priority. For every protection dog sold that is not exceeding their customers expectations it reflects badly on credible protection dog trainers. Talk to a variety of companies and indeed visit several protection dog providers. This will give you a balanced understanding of whats available out there and ultimatley help you in this very important decision.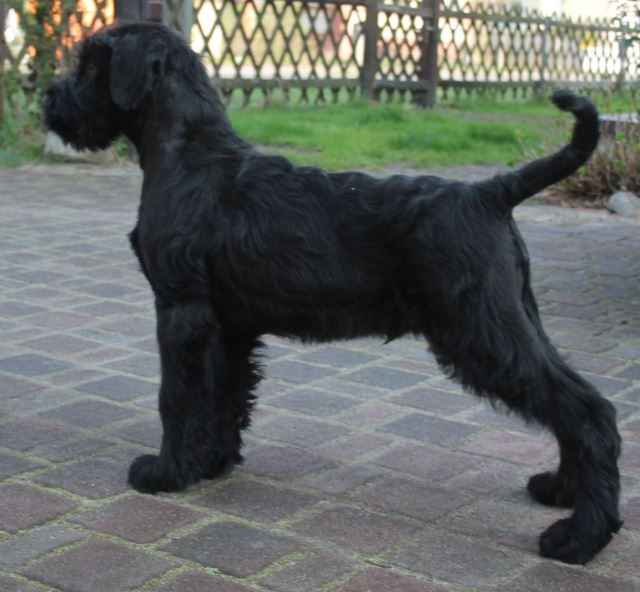 Quentin Comes to a Protection Dog Company Near You !
This stunning young man has been identified for our protection dog training program. Quentin will not be ready for another 18 months so watch this space Quentin will be a big presence and a wonderful protection dog